There's simply no denying that food that has been prepared outdoors somehow always tends to taste better, and it's difficult to beat gathering with the people you love outside to share a meal on your patio. If you would like to build an attractive and functional outdoor kitchen that will make these type gatherings possible, here are seven outdoor kitchen ideas that you and the entire family are sure to love, from a top rated hardscape contractor!
With warmer weather right around the corner, the time of year that is best for enjoying the outdoors is fast approaching. With that in mind, one of the best ways to enjoy warm spring and summer afternoons is with an outdoor kitchen that enables you to prepare meals out in the fresh air.
The Ultimate Grilling Station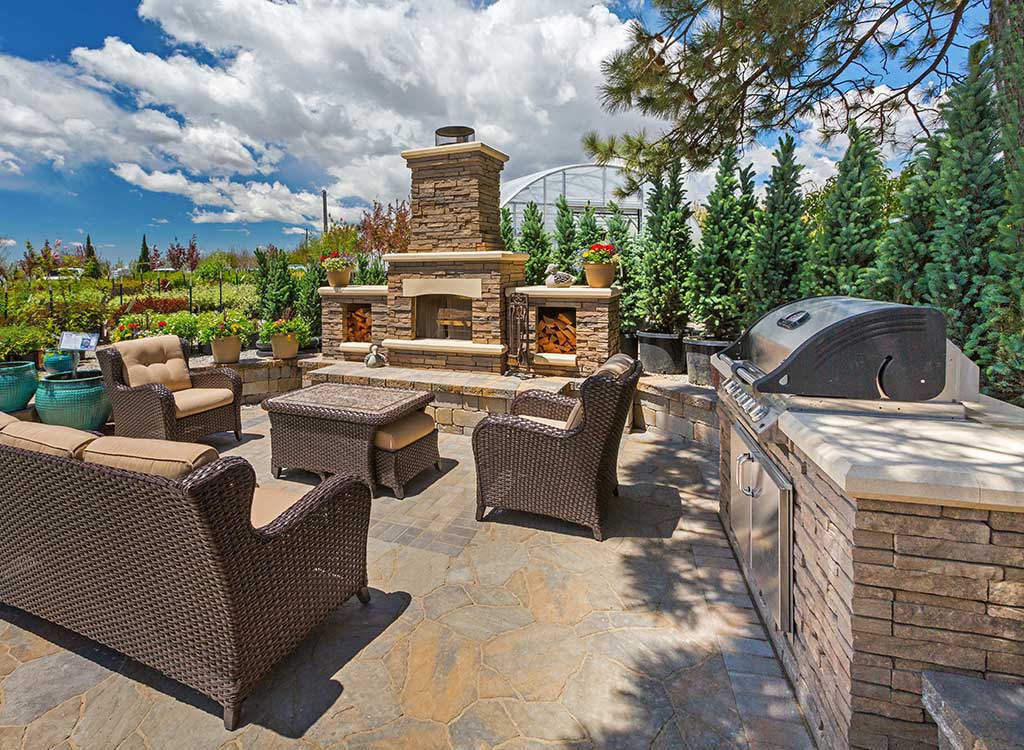 Grilled dishes are by far the most popular dishes when it comes to cooking outdoors, and building an outdoor kitchen that is designed to be an ultimate grilling station is one great way to channel your inner grill master. An outdoor kitchen design that includes multiple grills and grilling-themed décor is a great option to consider if grilling up steaks, chicken, and burgers on a warm summer afternoon is your idea of a good time.
A Pool / Outdoor Kitchen Combo
Nothing stokes up hunger quite like swimming, making an outdoor kitchen natural addition to your pool deck or pool house. If you are looking for a way to make your pool the best hangout in the neighborhood, adding a way to cook delicious food poolside is sure to keep your guests coming back for more.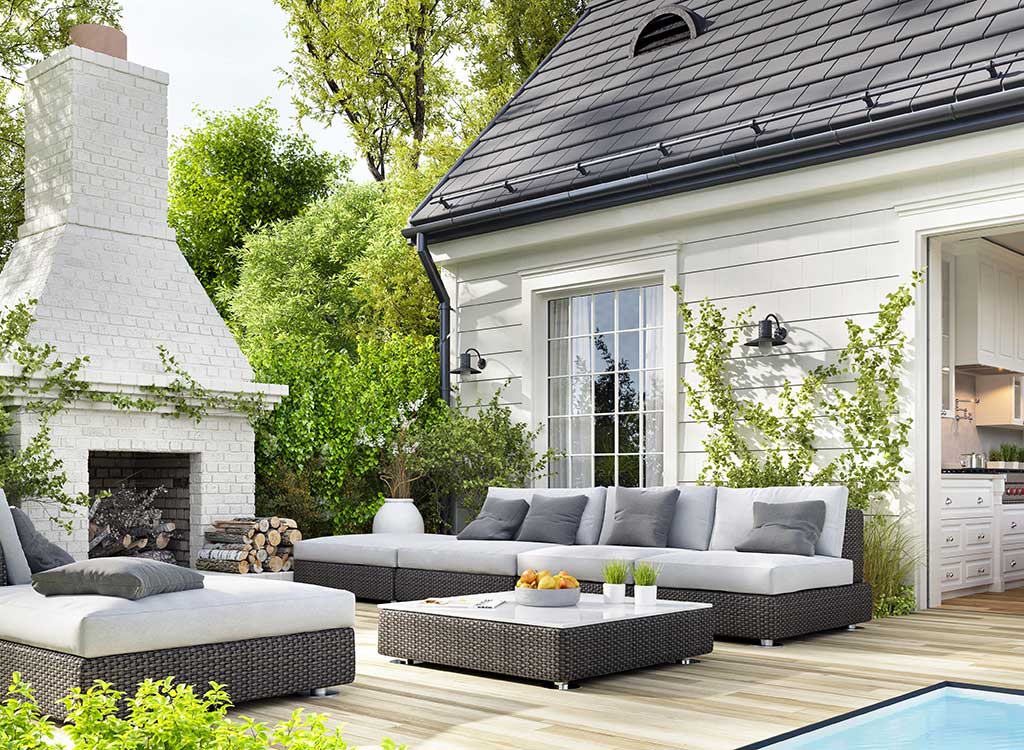 An Outdoor Kitchen with a View
If you are fortunate enough to live in a location that offers a stunning view, designing an open and airy outdoor kitchen that puts this view on full display is the perfect way for you and your guests to take advantage of the gorgeous view. The serene scenery is by far one of the top reasons why eating outdoors is so appealing, and an outdoor kitchen that is designed to highlight your home's one-of-a-kind view is one that you are sure to fall in love with in little time at all.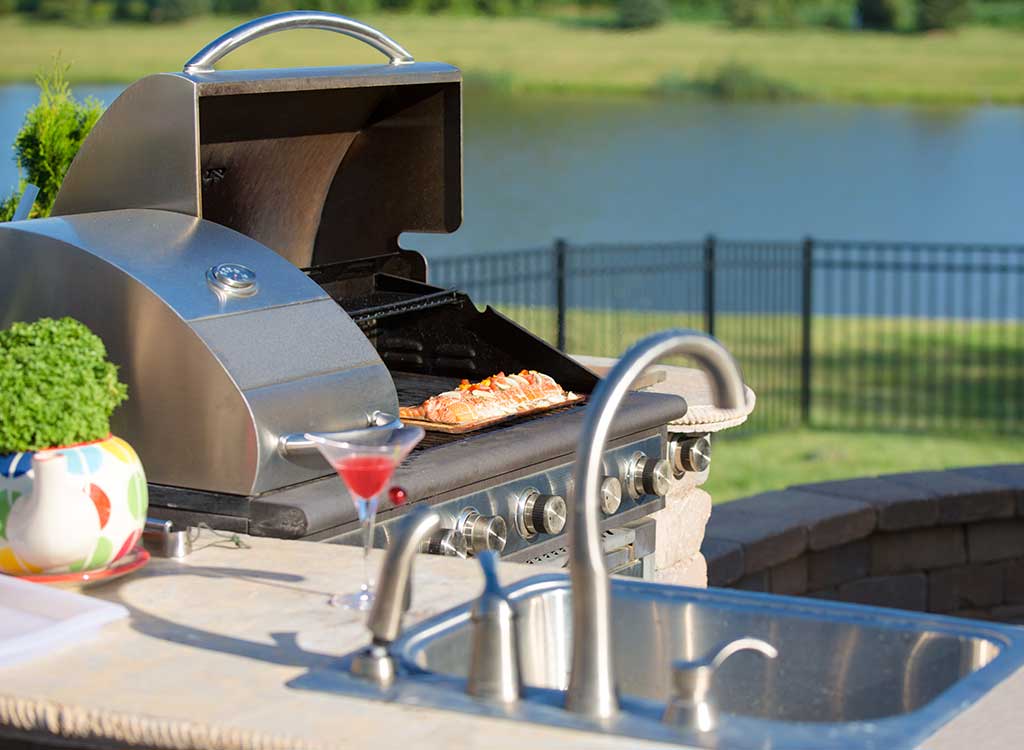 An Elegant Dining Area
Food that is prepared outdoors should be eaten outdoors as well. However, that doesn't mean that you can't still enjoy an elegant dinner complete with an upscale and comfortable dining area. Building a partially-enclosed dining area attached to your outdoor kitchen that is complete with attractive dining furniture and an assortment of plants and flowers is a great way to add a dash of class and elegance to your outdoor dining experience.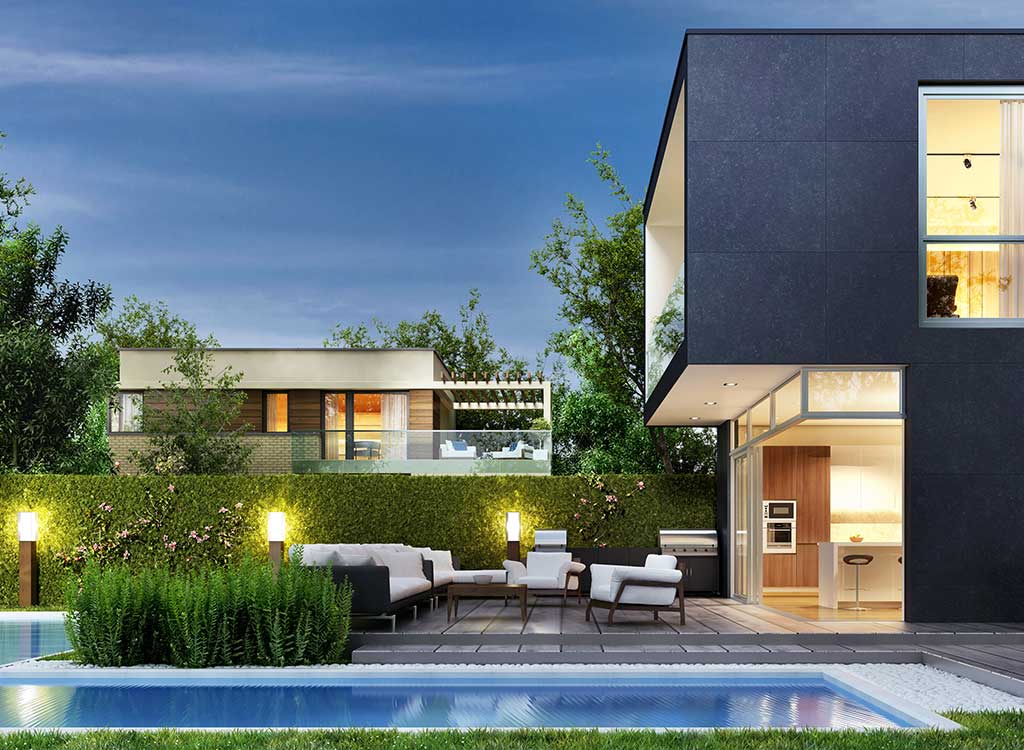 An Outdoor Pizza Oven
Want to have the ability to prepare delicious homemade pizzas using an artisan brick oven that delivers the type of flavor you would expect from a top-rated Italian restaurant? If so, building an outdoor kitchen that is centered around a brick pizza oven may be the ideal option for you. Best of all, brick pizza ovens make for attractive centerpieces that can serve as a unique and eye-catching element of your outdoor kitchen's décor.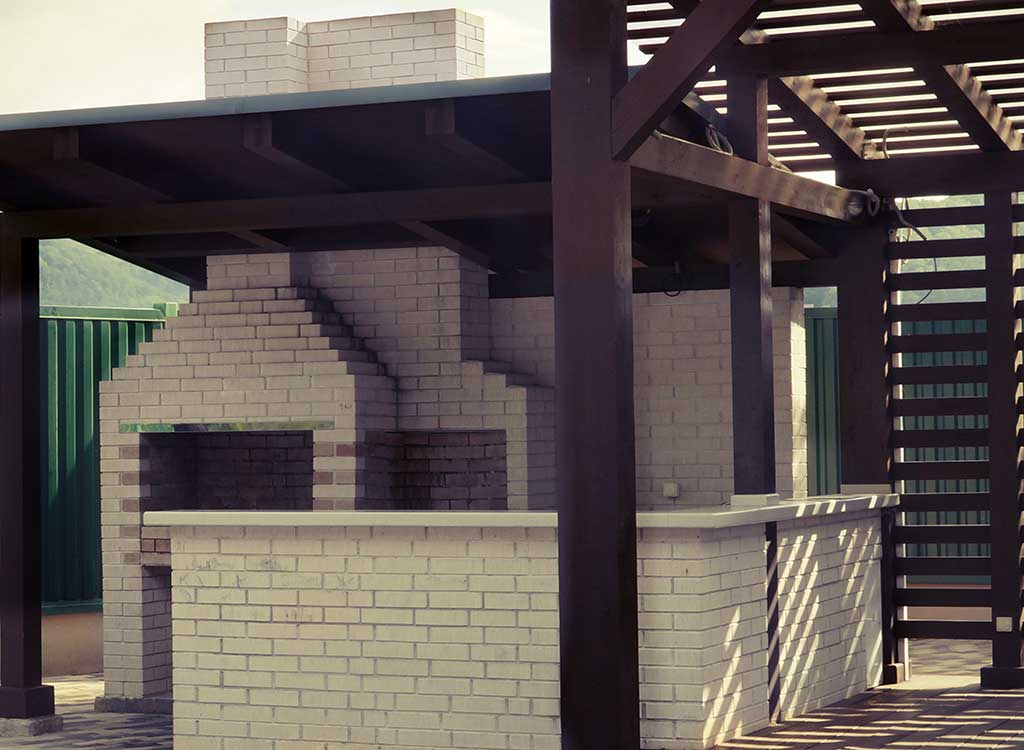 An Outdoor Kitchen With a Fireplace
The only thing better than eating a meal outdoors is eating a meal outdoors while gathered around a crackling fire – and if you build an outdoor kitchen that is complete with an outdoor fireplace then you don't have to go camping in order to make this enjoyable experience possible. In addition to giving you a relaxing place to gather during and after your meal, an outdoor kitchen that is complete with a fireplace also gives the ability to prepare delicious smores for a post-dinner dessert!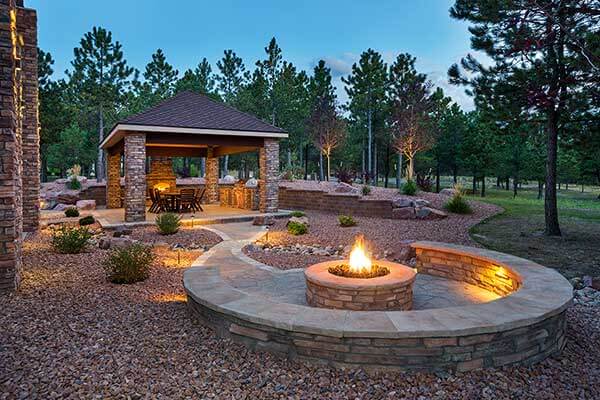 An Outdoor Sports Bar
If you enjoy the atmosphere and camaraderie of watching the big game at a sports bar, why not create your own outdoor sports bar that you can enjoy from the comfort of your own home? An outdoor kitchen complete with a bar, multiple TVs, and little bit of sports bar décor is all you need to create an outdoor kitchen that emulates the atmosphere of your favorite sports bar.
Thinking of Hiring an Outdoor Kitchen Contractor? Let Titan Pavers Help You Build the Outdoor Kitchen of Your Dreams
If you are looking to hire an outdoor kitchen contractor or paving contractor in Los Angeles to help you design and build a one-of-a-kind outdoor kitchen, the paving experts at Titan Pavers are able to help. At Titan Pavers, we are experts at all things landscape paving – including building remarkable outdoor kitchen designs.
An outdoor kitchen is a wonderful space that is perfect for making memories when the weather outside is nice, and building the outdoor kitchen of your dreams using outdoor kitchen pavers is much more achievable than you might realize. To learn more about how Titan Pavers can help you build your dream outdoor kitchen, feel free to contact us today!