Ready to transform your driveway?
You deserve to love how your home looks!
Expert Solutions from Top Rated Driveway Contractor
Your paver driveway adds to the curb appeal and is a preview of what lies inside of your beautiful home. Whether you are looking to building a driveway with pavers from scratch or renovating the existing one, we are able to help!
A driveway that enhances the home's exterior design and feel through its clean look and makes the property seem larger and more spacious!
• Pavers: Belgard Catalina Grana
• Color: Victorian, graphite border
• Pattern: Random ashlar
Superior workmanship, years of experience, and unmatched expertise give us a clear competitive edge. We have built a reputation over the years as the most trusted driveway paving contractor Los Angeles has with an intense focus on quality. We are renowned for our paver driveways that are synonymous with high standards, uniformity, and durability. Our driveways last a lifetime while enhancing the look of your home!
Having worked with wide-ranging paving materials we offer extensive options from styles to manufactures to patterns.  Some of the design patterns we are well-versed in are:
Basket weave
Herringbone
Random Ashlar
Stack Bond
I-pattern
We Are ICPI Certified, Bonded, and Insured
When you work with Titan Pavers, you can look forward to working with an expert crew of professional pavers who are all ICPI certified, bonded, and ensured, giving you peace of mind that your project is in the hands of professionals whose work is completely insured in the unlikely case of an accident that damages your property.
Our team of experts can work with any material – be it concrete interlocking pavers or natural paving stones - to create an attractive driveway. We follow best practices in driveway paving set by Interlocking Concrete Pavement Institute while crafting pleasing and highly durable driveways.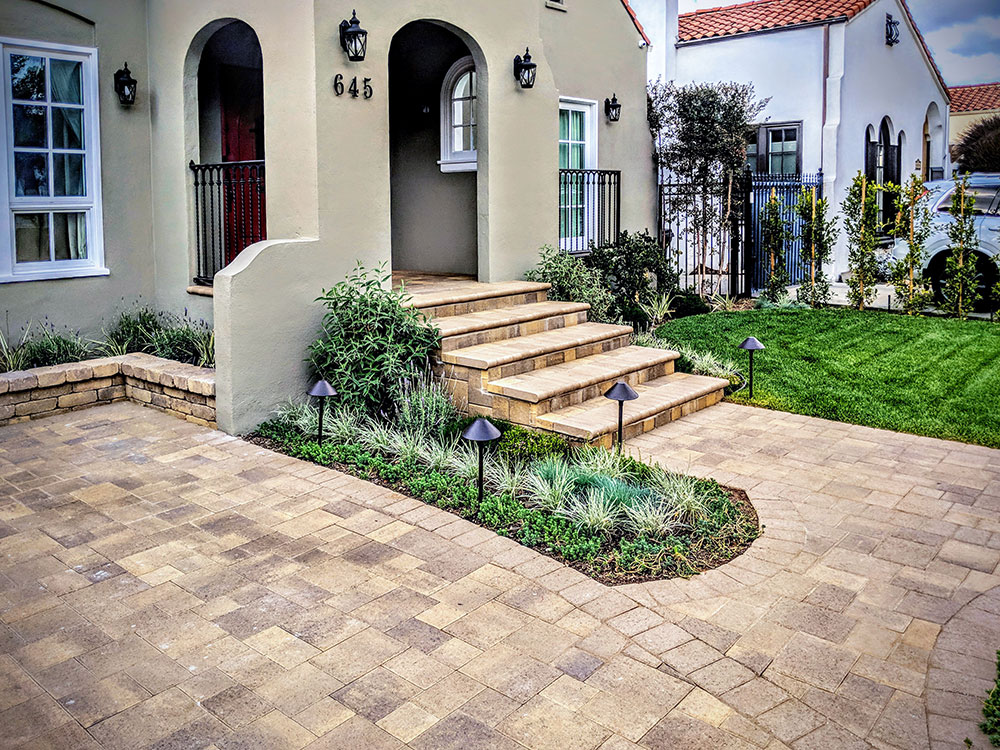 • Angelus • Courtyard Pavers
• Sand Stone Mocha • Random Pattern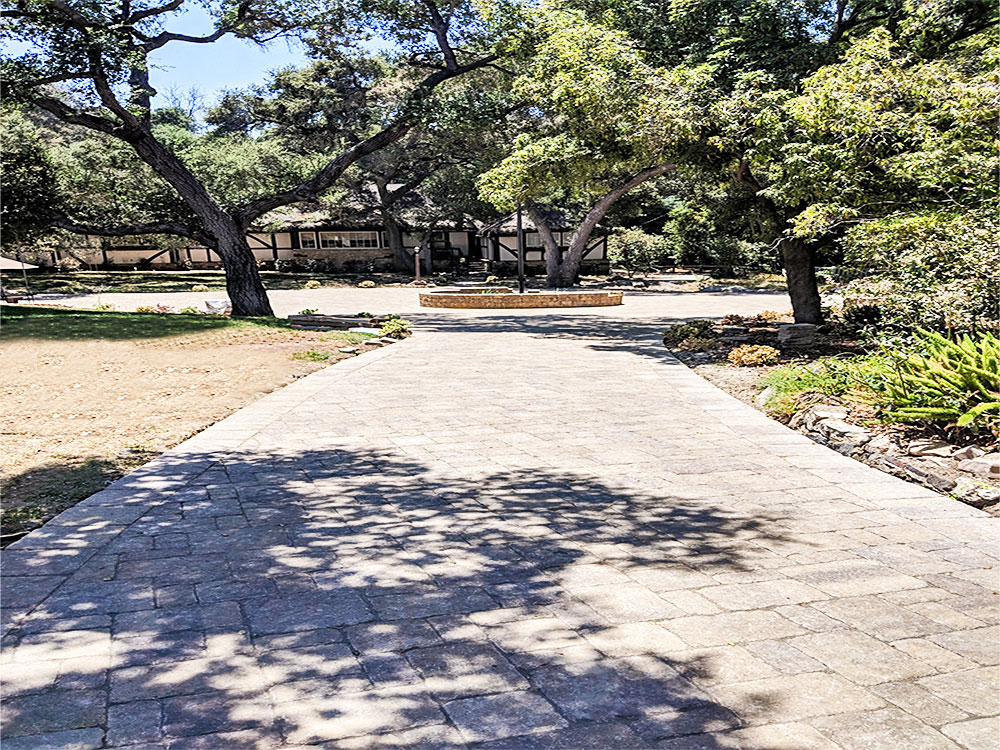 • Belgard • Moduline 4''x12'' Pavers
• Graphite • Herringbone Pattern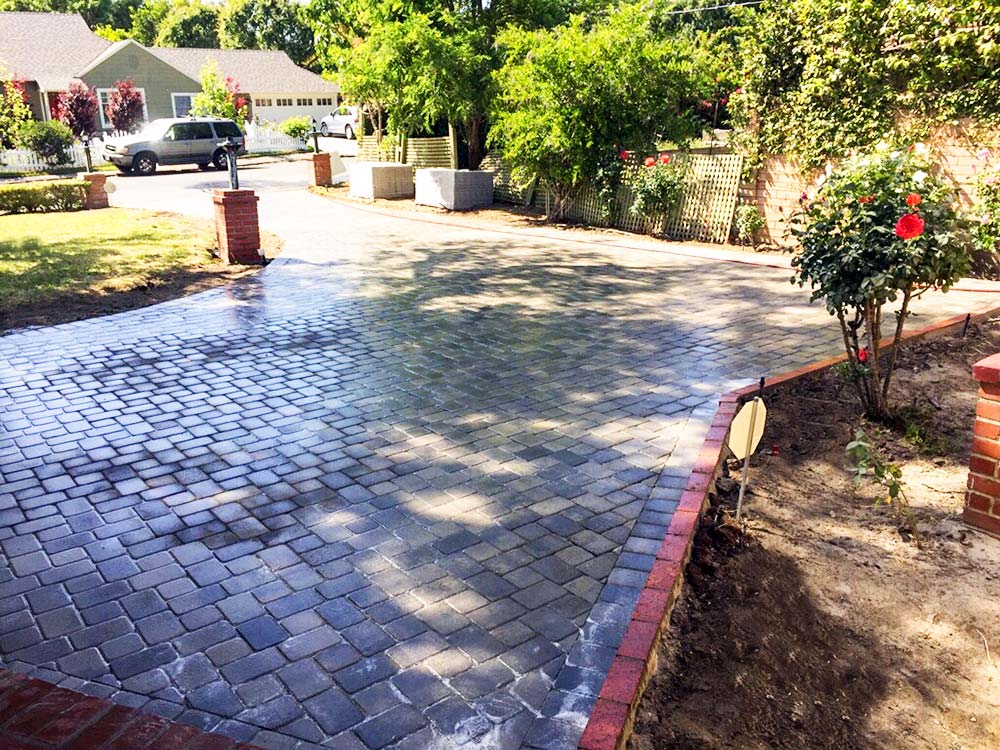 • Angelus • Antique Cobble 1 and 2
• Gray Charcoal Color • I Pattern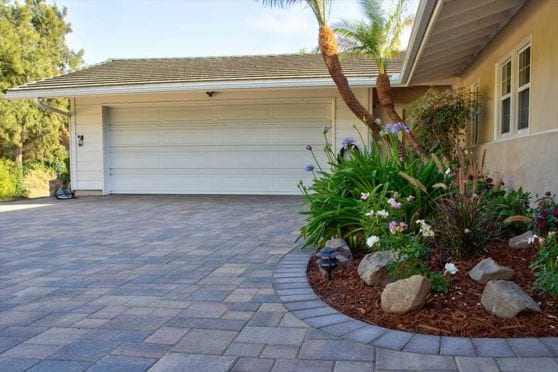 Paver Driveway Installation: Comparing Asphalt vs Brick vs Concrete If you have decided to build a new driveway, one of the most important decisions that you will need to make is choosing the material that you will use. When building…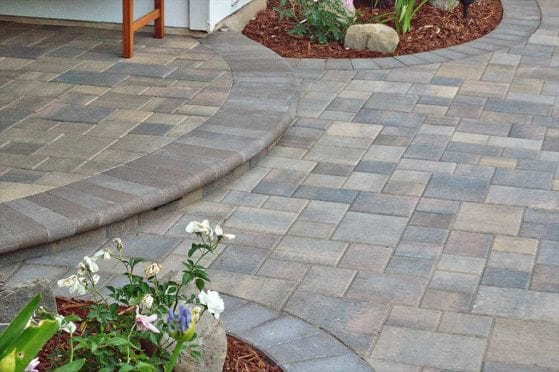 Six Modern Driveway Ideas that are Perfect for 2020 and Beyond Given that driveway pavers come in an incredibly wide range of patterns, shapes, sizes, and surface finishes, building a driveway using concrete pavers affords you plenty of room for…
Frequently Asked Questions
A permeable material is a material that absorbs water rather than deflecting it. In the case of permeable driveway installation, permeable pavers are used to create a driveway that will absorb water instead of creating excess water flow down your driveway.
Permeable driveways are an eco-friendly choice since they prevent water that has been contaminated with oil and other contaminants from flowing across your driveway and into the ecosystem.
At Titan Pavers, we are experts at designing and installing eco-friendly driveways using high-quality permeable pavers.