Los Angeles Permeable Pavers by Titan Pavers
Permeable pavers reduce flooding and erosion by effectively managing stormwater runoff through efficient water infiltration.
HIGH QUALITY LUXURY PERMEABLE PAVERS
Top Rated Permeable Pavers Contractor in Los Angeles
Our permeable pavers are built to withstand heavy vehicles and prolonged use, ensuring long-lasting performance and resilience.
Enhanced Water Management
Experience efficient water drainage and reduced flooding risks with our permeable pavers, ensuring a safer outdoor space.
Choose our permeable pavers for a sustainable and environmentally conscious patio solution that supports eco-friendly landscaping practices.
Say Goodbye to
Standing Water
Experience the countless benefits of permeable pavers and unlock a world of possibilities for homeowners like you. By choosing permeable pavers for your outdoor spaces, you can enjoy a range of advantages that go beyond mere aesthetics.

Say goodbye to the headaches of standing water and costly drainage solutions. Permeable pavers allow rainwater to effortlessly seep through the surface, minimizing runoff and preventing puddles from forming.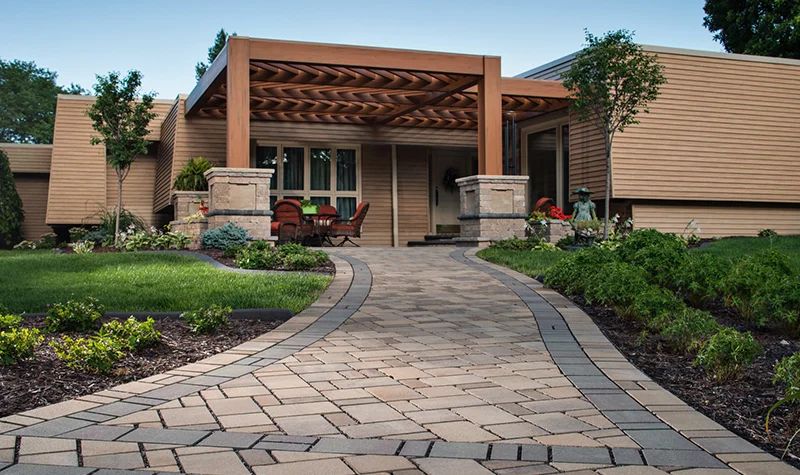 I hired Titan Pavers (Max) to demo my old driveway and patio and install 2300sf of new Belgard pavers (Bella color, Catalina style). Max offered a competitive bid and his crew showed up on time when scheduled and did a fantastic job getting the lot leveled properly for drainage and my new driveway gate, when the original lot was all sloped incorrectly.
I highly recommend Titan Pavers. Mark was a pleasure to work with. Very communicative, responsive, and friendly. His crew was very friendly and worked really hard. They take pride in their work as shown by the quality workmanship. Very efficient and took the time to clean up the area when the job was done. The pavers look great! It really made a difference in updating the look of the front yard. We are extremely happy with the work.
Titan Pavers did an amazing job! I love the completed project plus I'm getting lots of compliments! (Had an old asphalt driveway, now it's pavers – I selected antique cobble). Many thanks!
Subscribe and
Get $500 OFF
For new clients – Receive $500 off any paver or turf installation.
Minimum 1000 SqFt.