Pavers Manufacturers
At Titan Pavers, we are armed with the right tools, techniques, and knowledge to give the best results for every paver installation project. Our customers are our top priority, and we seek to exceed their expectations with top-notch quality, competitive pricing, and a highly streamlined process of installation. Our highly trained professionals and skilled designers work closely with you right from design conceptualization to installation and beyond.
We Offer Wide Ranging Paving Materials and Pavers
We have extensively worked with wide-ranging paving materials and pavers manufacturers which means you do not have the hassle of searching for the most experienced Orco, Belgard, Olsen or Angelus paver installation contractor. We have complete multiple paving projects using best practices in installation to enable durability and functionality.
Angelus pavers installation: Angelus pavers are available in pleasing natural and neutral shades to perfectly complement your home décor. With colors ranging from earthy browns, brick reds, neutral gray, charcoal gray, pastel pinks to darker shades and extensive patterns ranging from antique cobbles, symmetrical geometric shapes, keylock patterns, permeable Holland to natural estate cobble, Angeles pavers bring out the best in your outdoor space. As the most professional Angelus pavers installation contractor in Los Angeles, we have worked closely with customers to make their outdoor décor dreams come true.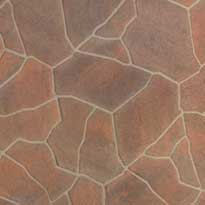 Belgard pavers installation: Belgard offers a wide range of stylish and highly durable pavers that are ideal for giving a design and style makeover for your patio, driveway, garden or pool deck. From driveways to planter walls, fire pits to walkways, Belgard pavers can easily bring on an old-world charm or a sleek modern look. Our attention to minute details in the installation process ensures each paver is evenly spaced out while the assembly is geometrically pleasing and symmetrical as desired.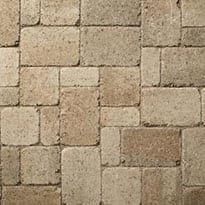 Olsen pavers installation: Titan Pavers is the leading Olsen pavers installation contractor in Los Angeles. Olsen pavers offer a unique and attractive alternative to asphalt or concrete. Durability, economy, and strength of Olsen pavers make them the ideal choice for courtyard, patio, driveway, walkway or poolside applications. We have successfully used Olsen pavers in high traffic areas such as driveways, as well as to enhance the beauty of the patio.
Orco pavers installation: Orco pavers are perfect solutions for any kind of paving project. We at Titan Pavers have used the Orco interlocking pavers to instantly improve outdoor appearance while boosting appraised value. We offer design consultation for choosing the right ones from the wide selection of colors, textures, and shapes while following best practices in installation. The result is a high-quality, functional, and stunning driveway, patio, garden, and pool deck.
Whether you desire a permeable pavers installation or standard one, Titan Pavers can transform your outdoor spaces while ensuring long-term durability.