When you decide to dress up your property, look no further than the many paver designs available. Concrete paver stones are available in an impressive array of styles, can be laid in so many unique ways, and can bring so much value to your property. Here is a simple guide to help you plan your Los Angeles home's paver project.
1. What to Consider
A number of factors should be considered as you assess the styles, shapes, colors, and overall paver designs. You will want to consider:
The overall style of your property
How the paver designs will work with the specific area
What type of ground the pavers will be installed on
Your overall budget for backyard renovations
2. Choose Paver Style
The paver styles are always one of the most noteworthy choices to make. You can find more contemporary styles with clean lines and geometric patterns, natural paver designs with stone-like shapes and textures, or traditional paver stones with a rectangular form. Keep in mind, permeable paver stones can also be a good option because they are installed in a way to thwart issues with water runoff.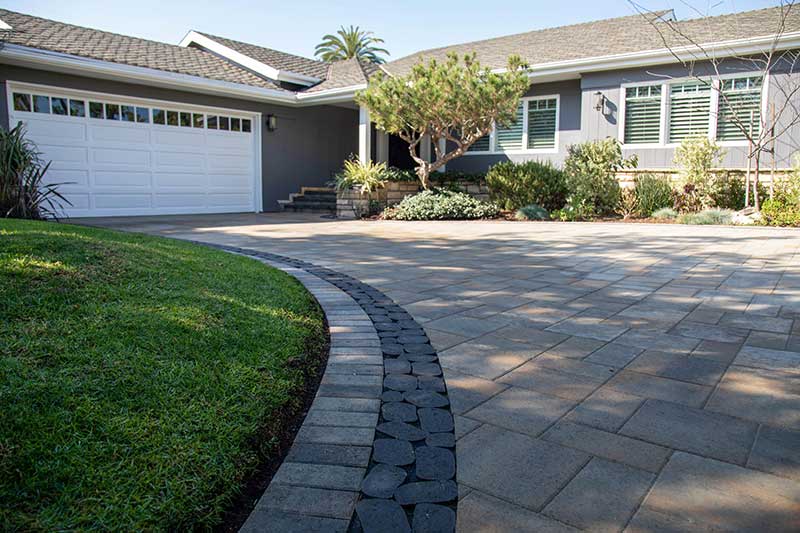 3. Choose Color
You can find a full collection of colors with paver stones, from earth-tones to gray-scale and everything in between. As an adage, many paver designs boast color collaborations that yield a mix of complementary hues to really up the appeal of your backyard renovations. Some of the most popular colors include:
Brown and cream
Charcoal and gray
Limestone
Sandstone
Terracotta, brown, and cream
Charcoal, moss, and gray
Color choice is a huge factor when it comes to paver designs and how well the new implement complements your property. In general, it is good to go with a color that complements, highlights, or even just accents the exterior of your home and your outdoor living space.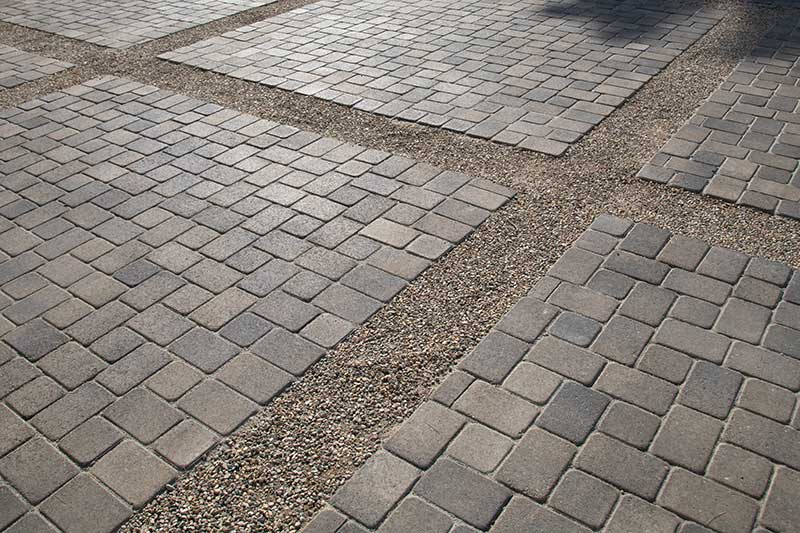 4. Choose Paver Pattern, Texture, and Shape
The paver pattern is the particular way your chosen paver stones are laid. While there are a number of laying patterns to choose from for some incredible end paver designs, the most common patterns include stones laid in a:
Circular pattern – Paver stones laid in circular rows
Basketweave pattern – Alternating vertical and horizontal stones
Running Bond pattern – Paver stones laid side by side in a line
Herringbone pattern – Alternating directions to create a 45 or 90-degree angle with each set of stones
The surface texture of the paver stones is also something to consider. You will find more smooth surfaces and those that are textured or have a more natural finish. Shapes include round, square, hexagonal, and rectangular, but you will also find some stones with more unique shapes as well.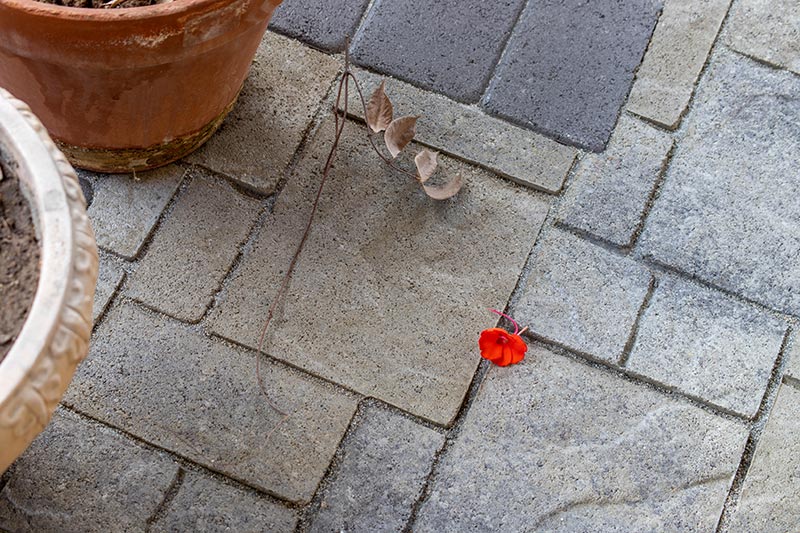 5. Consider Embellishments for Unique Paver Designs
Some of the most impressive backyard renovations, patios, and driveways involve high-end paver stones combined with certain accents. Beyond the primary paver stones, you have the opportunity to pick accent stones for things like borders, decorate inlays, and even stairs or surrounding paved features.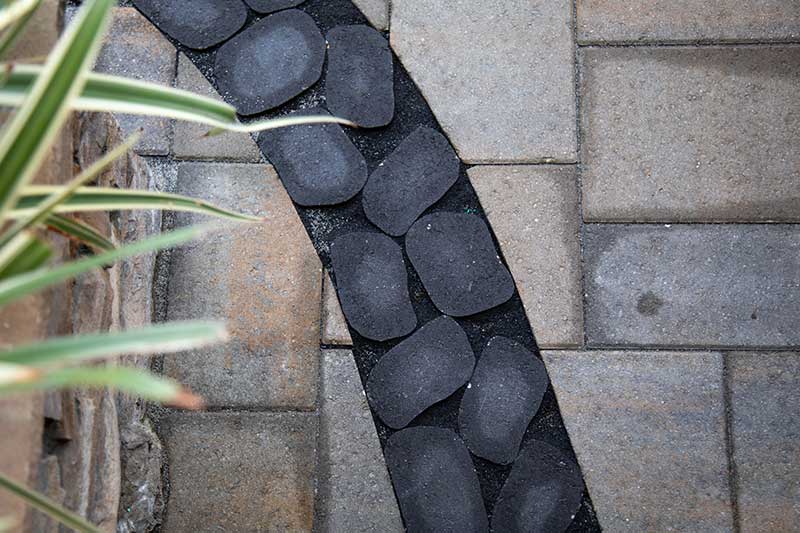 6. How to Choose the Best Los Angeles Paving Contractor
Check out years in business
Make sure the contractor offers the best material selection
Find out if the contractor has insurance
Make sure the contractor offers a warranty
Check out accreditation with the Better Business Bureau
See if the contractor offers free price quotes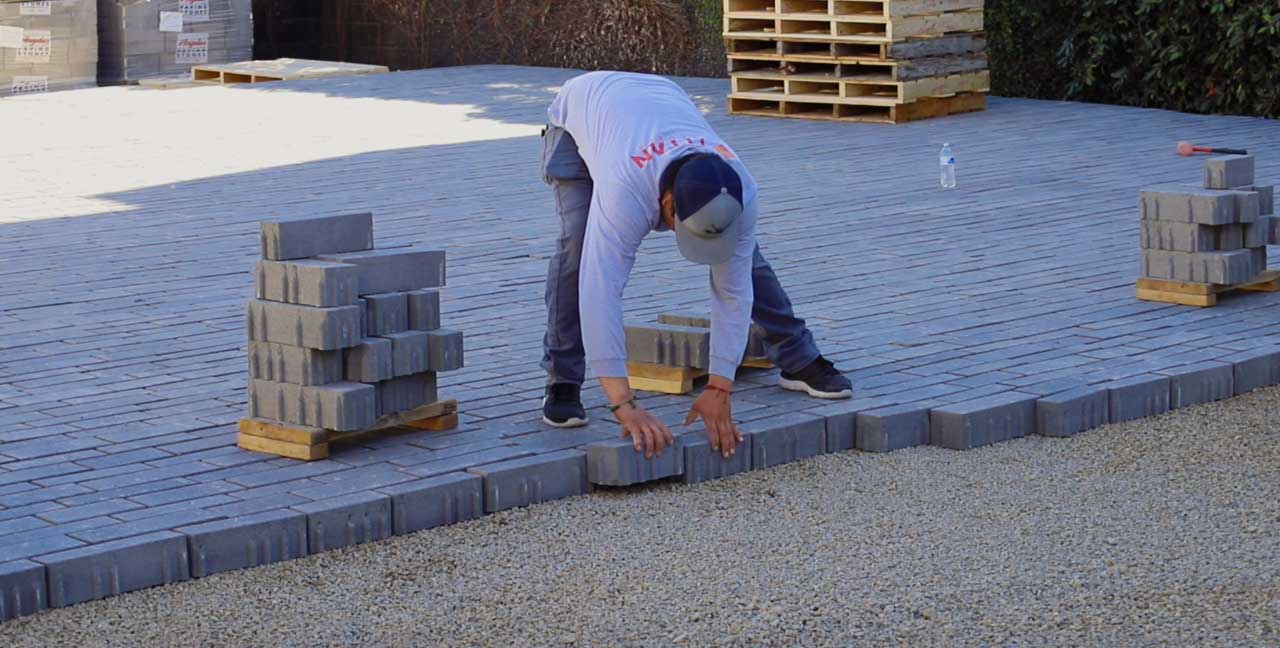 Allow Titan Pavers to Enhance Your Property and Backyard Renovations
When it comes to getting high-end paver designs for your backyard renovations, driveways, footpaths, and pool areas, you do want the best Los Angeles paving contractor for the job. At Titan Pavers, we have years of experience, always warranty our work, and give free, no-obligation price quotes. Reach out to us today for help choosing your paver designs today.