Whether installing an outdoor sitting area for restaurant patrons or revamping your residential driveway, interlocking pavers are an excellent choice. Interlocking concrete pavers are exceptionally durable, thanks to modern engineering and innovative manufacturing and installation processes. Further, these paver stones can easily last for 30 years or more when installed by a skilled paver contractor. These implements add a functional layer of aesthetic appeal to any property that can stand the test of time and heavy use, and work well for an array of applications. Find out more about the durability of interlocking concrete pavers, how they are used, and more below.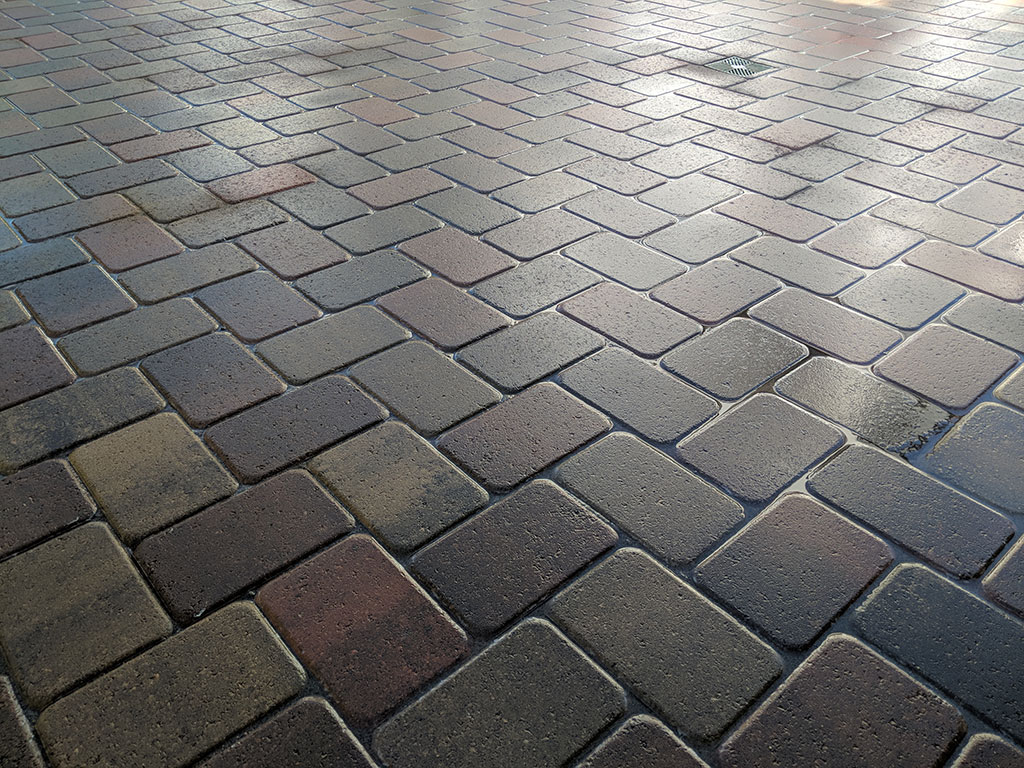 Why Interlocking Concrete Pavers Are So Durable
A compressive strength of 8,000 psi
Interlocking pavers have a compressive strength of 8,000 pounds per square inch. In comparison, preset or poured concrete manages 4,000-5,000 psi. Although the minimum standard is 4,000 psi, pavers provide a solid, durable driveway. If your driveway is expected to withstand the pressure of multiple vehicles regularly, interlocking concrete pavers are ideal.
Produced in a controlled environment
Commonly, but not always, poured concrete from a ready-mix plant tends to have inadequate cement in the mix as a money-saving tactic. This is not an issue with concrete pavers, which are made in a controlled environment to impart maximum strength.
A maximum absorption rate of 5%
Concrete absorbs water from rain and humid air. Without a sealer, the material absorbs water easily, which will no doubt affect the pavement's or foundation's durability. With interlocking concrete pavers installation, water absorption is less of an issue. The maximum absorption rate stays at a low 5%. In fact, although the industry requires 5% or less, absorption rates for interlocked concrete pavers can be as low as 2% to 3%, ensuring a lasting surface.
Perfect for freeze-thaw conditions
For locations that endure long freeze/thaw weather cycles, interlocking concrete pavers are ideal. The freezing of water in soil causes the surface to expand and lift up. When the frozen water melts, the ground sinks. This heave and sink movement makes the earth beneath the paved surfaces move, leading to cracks. The joints in an interlocking pavement system adapt to changes in the underlying earth and flex slightly to prevent cracks.
More resistant to de-icing chemicals
Besides freeze/thaw cycles and pressure from snow removal equipment, deicing chemicals can damage functional surfaces. The high density of interlocking concrete pavers makes them more resistant to deicing chemicals than poured concrete.
Underlying Surface Preparation Supports Longevity
Whether you opt for interlocking concrete pavers installation or poured concrete, both the soil beneath the driveway and crushed gravel under the pavers are well compacted by the paver contractor. The gravel keeps the pavers from sinking when loads are placed on the driveway, but also allows for just enough flex to prevent cracks and allow for drainage.
[related_post id="12165″]
A Look at the Applications for Interlocking Pavers
Interlocking pavers are not just durable, they are also flexible in terms of how they can be used. The pavers can be found enhancing both commercial and residential properties. On commercial properties, interlocking pavers may be used for parking areas, outdoor seating areas, or even to boost the aesthetic appeal of a storefront or retail store's entryway. On residential properties, interlocking pavers work well for: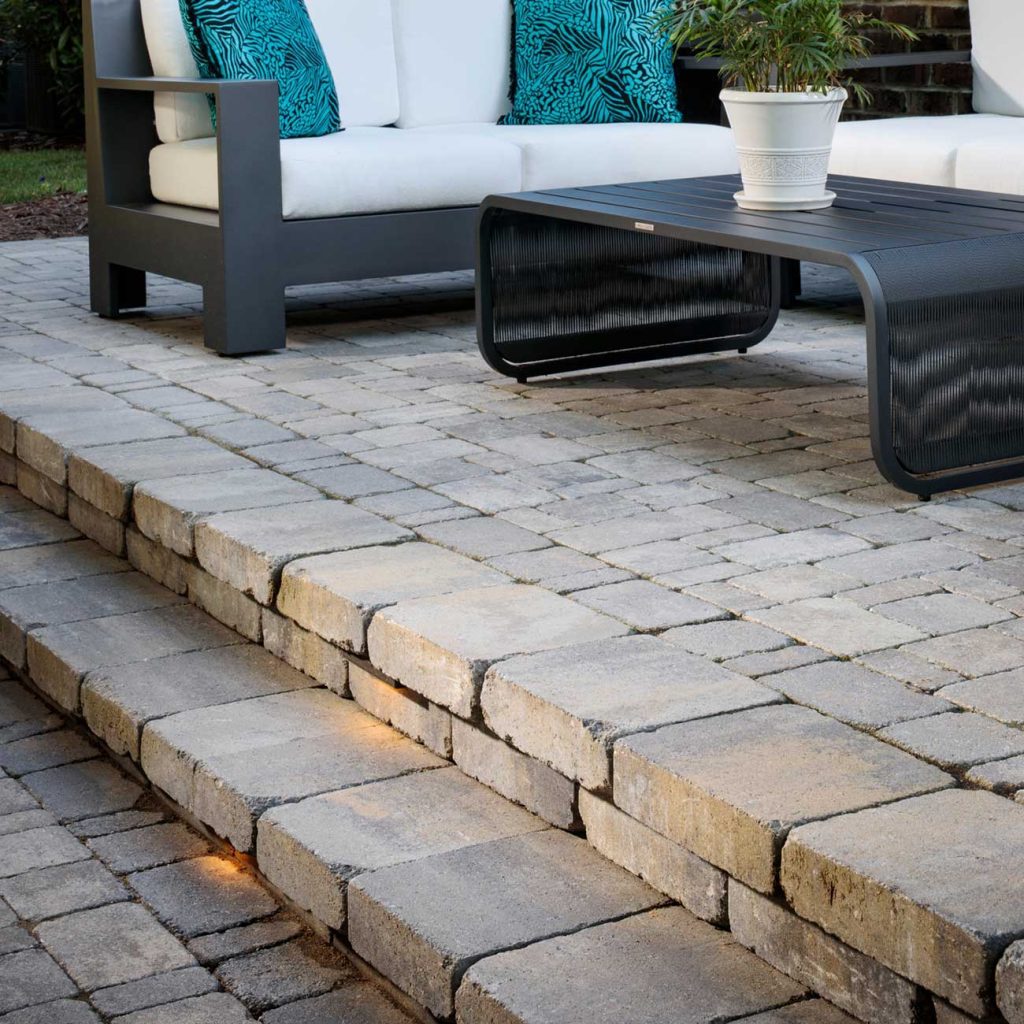 Interlocking Paver Types to Consider
Interlocking pavers come in different types in terms of the materials they are made from during manufacturing. Most are simply made from concrete, but other materials may be used to enhance the resilience of the interlocking pavers or offer more cosmetic variation. For example, porcelain pavers are made using a mixture of dense clay and other raw materials. Other interlocking paver types include those made from natural stone and brick. Interlocking concrete pavers are the most resilient of the collection.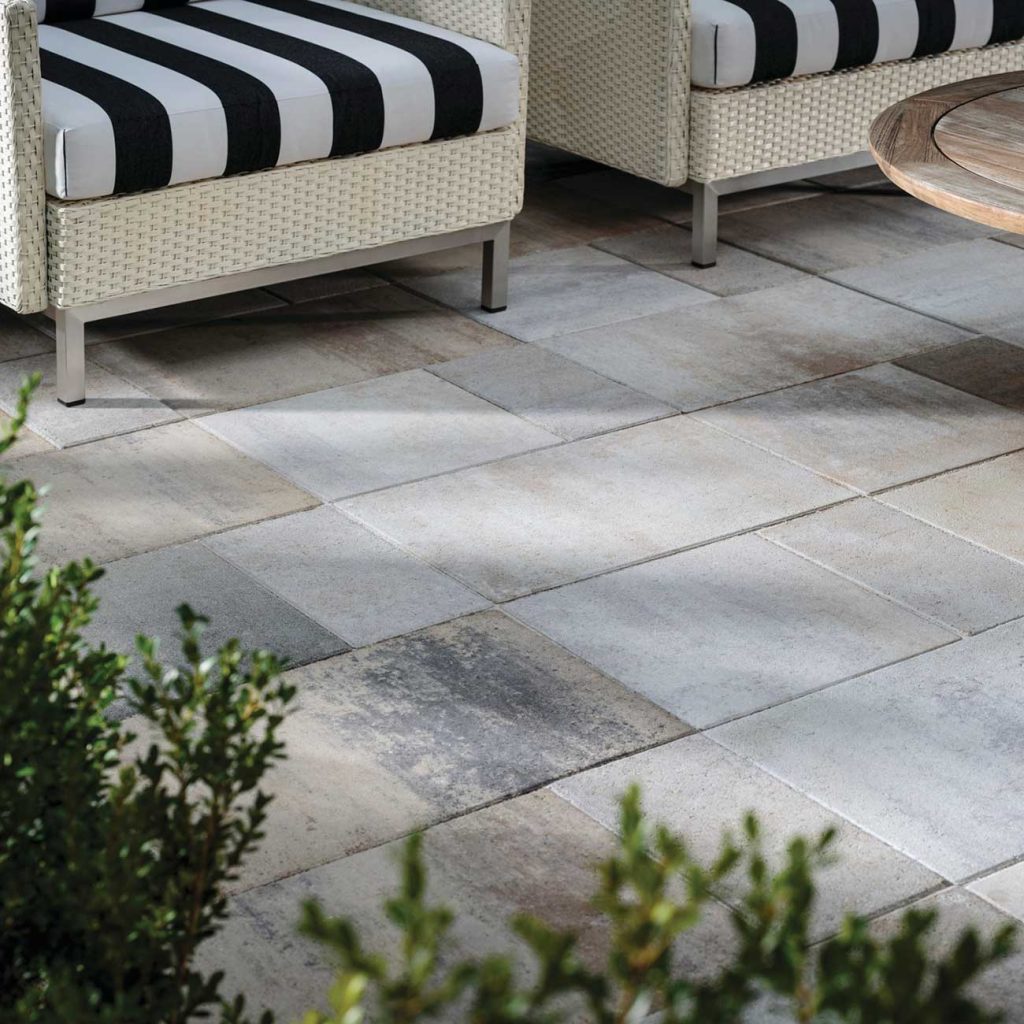 Colors, Shapes, and Textures to Consider
Opting for concrete interlocking pavers gives you access to a myriad of styles and design elements. During production, the concrete is mixed with different types of aggregate and pigmentation agents to produce many different colors and textures. Texture finishes can include smooth, slightly textured, or heavily textured.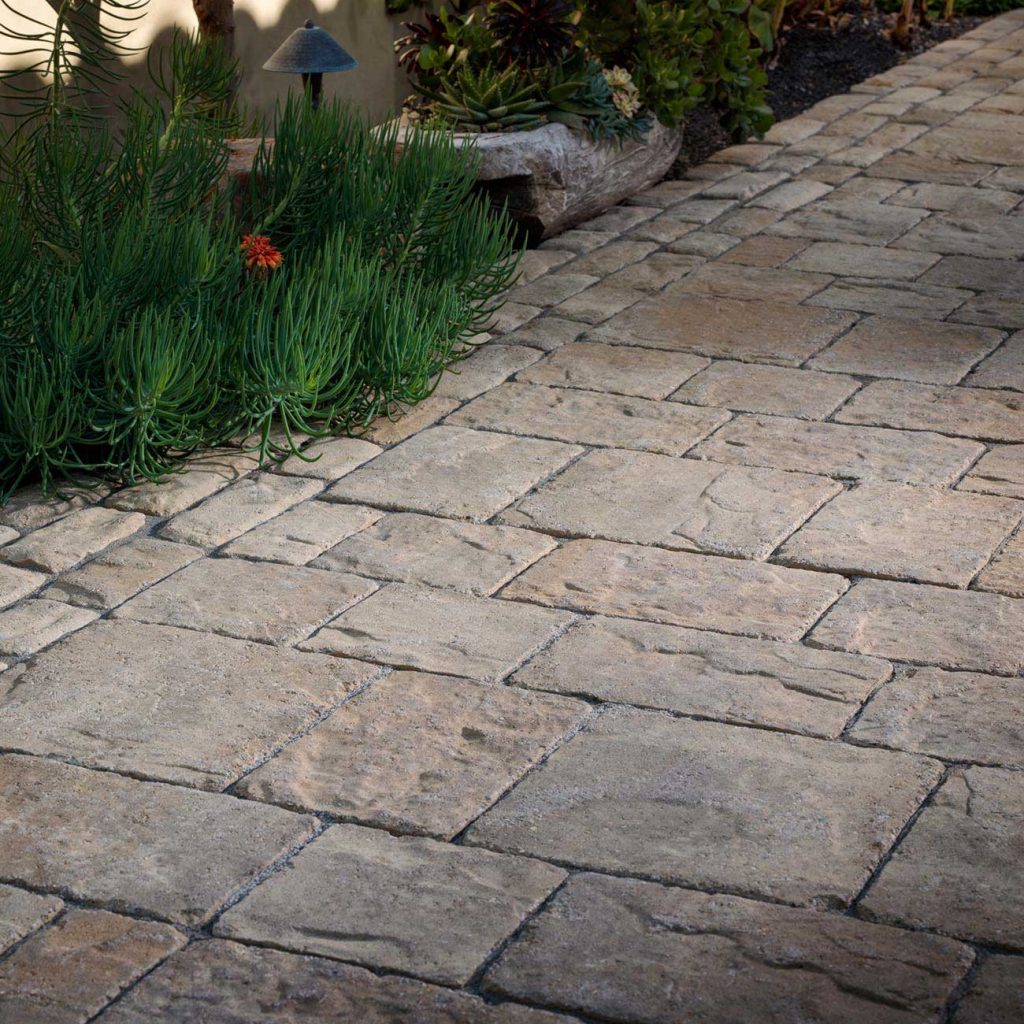 Color options range from neutral tones like charcoal and white to earth tones like light brown and light mossy grey. Many customers opt to combine more than one color, and some stones naturally have an assortment of complementary colors in each stone, such as terracotta brown and slate gray.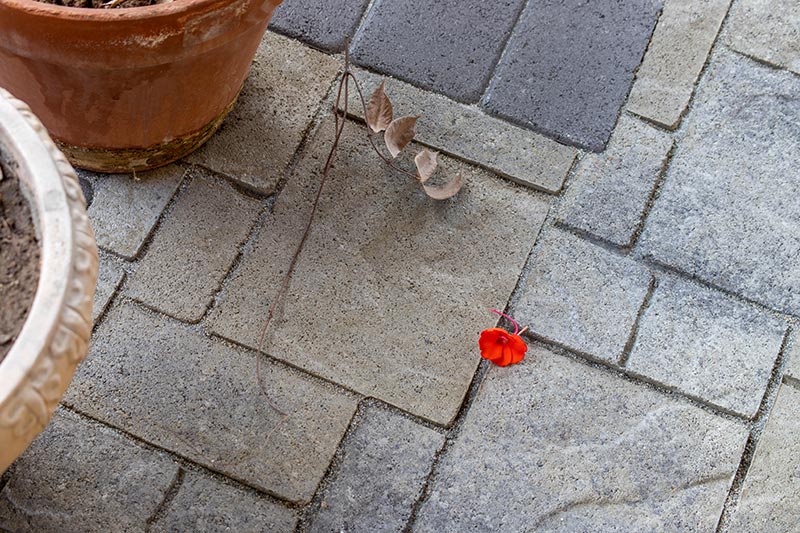 In addition to colors and textures, interlocking pavers are available in numerous shapes. A popular option right now is the plank-shaped paver. However, pavers can also be square, fan-shaped, octagonal, hexagon-shaped, and more.
Recommended Interlocking Pavers Manufacturers
While there are quite a few manufacturers that offer interlocking concrete paver stones, only a handful offer top-quality products. We work with the highest-regarded manufacturers in the industry, such as Belgard, Angelus, Oslen, Acker-Stone, and Orco. Each of these manufacturers offers a range of different paver styles, reliable product quality, and warranties on products when professionally installed by a paver contractor.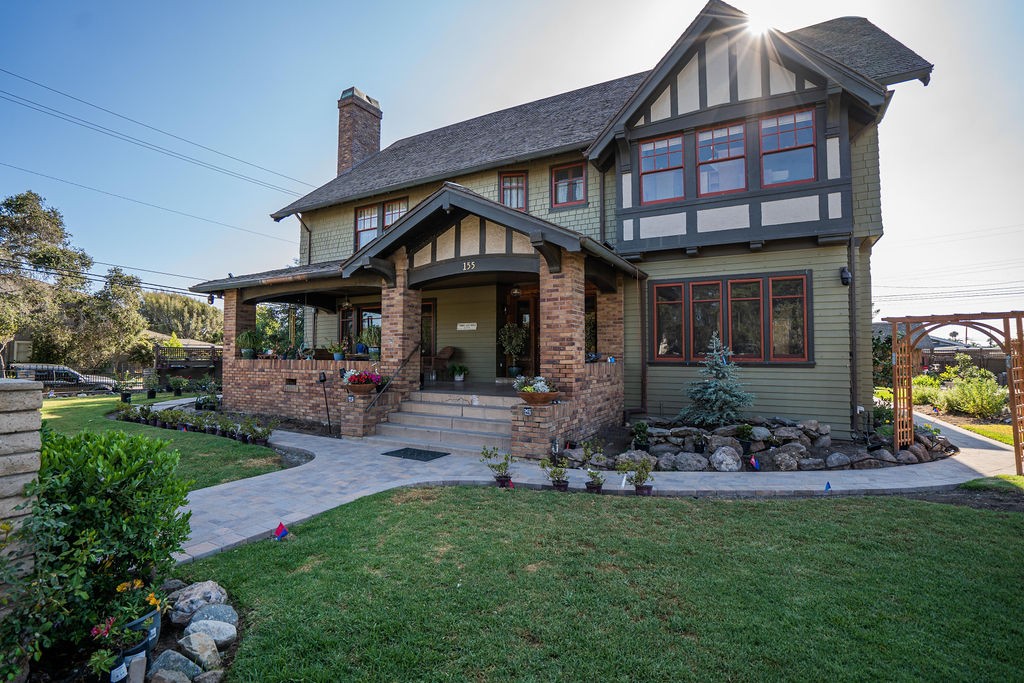 Trending Interlocking Pavers in Los Angeles
While there is a broad spectrum of interlocking pavers that Los Angeles property owners pick, certain options have been trending over the last few years. A few examples of the top-requested interlocking pavers include:
Angelus Courtyard 
Belgard Catalina Grana 
Angelus Castle Cobble 
Angelus Paseo 
Belgard Old World Stone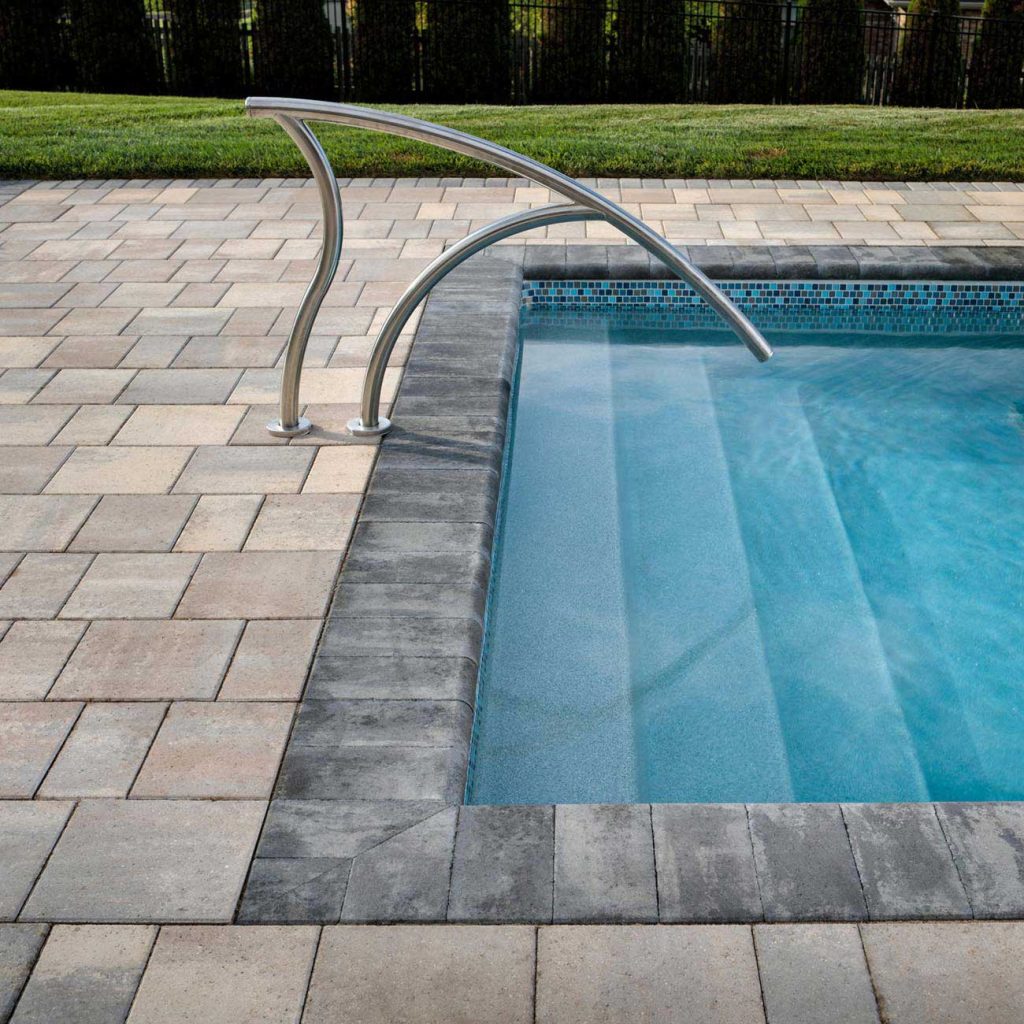 [related_post id="12141″]
Get the Best Interlocking Pavers from a Trusted Paver Contractor in Los Angeles
Whether you've got a design and type of paver in mind already or need a bit of guidance along the way, Titan Pavers is here to help. As one of the most trusted paver contractors in Los Angeles, our team of professionals can help with everything from ideation and stone selection to adding the finishing touches. Reach out to request a quote or get help to find the pavers that will give your property an entirely new level of aesthetic appeal.