Adding a new outdoor space or enhancing an existing one ensures you and your family get to enjoy the outdoors to the maximum extent. In addition to accentuating the aesthetics of your outdoor space, a paver design boosts the value of your property. A beautifully paved patio can become the center of attraction in the front yard while a back yard paved patio is the preferred exclusive spot for entertaining your guests, grilling and dining with your family and friends or for some quiet moments of relaxation. When it comes to choosing the best pavers for patio, there is no dearth of options in terms of manufacturers and styles.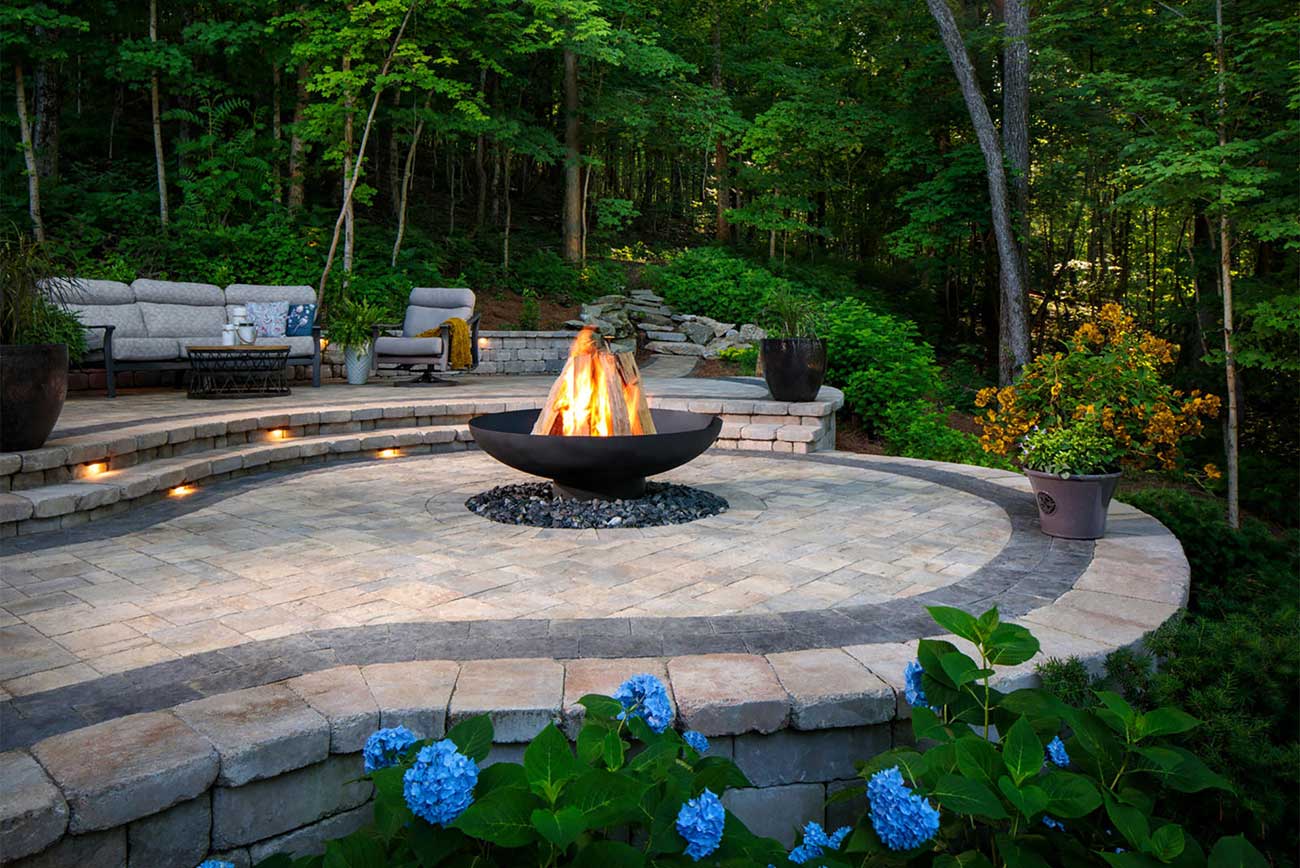 Purpose
Before choosing the color or pattern of pavers, you would need to think about how your patio will be used. The factors that can influence the choice of paver patterns, colors or types depend on how much weight or traffic the patio has to tolerate, how often it will be used and for what reasons.
If your patio is intended to be an extension of the garden space where you can enjoy some quiet moments, for instance, you might want to use natural pavers that are in sync with the landscape. If you anticipate heavy footfall on a consistent basis with children or pets running around, slip-resistant pavers will be the ideal choice.
Colors
One of the most challenging yet rewarding aspects of choosing pavers relates to selecting the color. One of the best ways to enhance the patio is by choosing a color that is in harmony with your home's exterior while not blending in with it. For instance, it is advisable to not choose brick-colored pavers when you have a brick home or exterior to avoid monotony. On the other hand, choosing gray or charcoal-colored pavers for a brick home can accentuate the patio.
Patterns
Whether you want to create a dramatic effect or a subtle elegance, there are many patterns to choose from in pavers. Stacked bond patterns can give a modern or contemporary appearance and are best suited for large patios. The stretched bond pattern looks great in both modern and traditional outdoor spaces while the basketweave pattern is ideal for a traditional or rustic look. Choose a red brick basketweave to bring on a classy and timeless elegance to your patio. Herringbone can add an element of surprise while adding a fluid motion effect to the outdoors.
The Ashlar pattern, also called 3 or 4-piece random, features a mix of squares and rectangles in differing sizes. The arrangement can be random to create an intriguing effect. Circle patterns are ideal for patios that are exclusively designed for fire pits.
Contact Us
Whether you have a question, we look forward to hearing from you! For free estimate, feel free to call us at (818) 459-9399.