A patio is one of the most attractive and useful additions to your home that you can build, serving as a place that you and your family and friends can gather and enjoy the outdoor air. If you've decided to hire a paver installation contractor to help you build a paver patio, though, there are a number of important decisions that you will need to make – including decisions regarding the final look and design of your new patio.
To help you choose the perfect design for your new patio that you and the entire family will appreciate, here are eight great patio ideas that you are sure to love.
A Patio With a Fire Pit
One guaranteed way to make your time spent enjoying the outdoors all the more enjoyable is to have a fire that you and your guests can gather around. Since patio and fireplaces can both be constructed using pavers, incorporating a fireplace into your patio's design is a relatively simple process and a great way to make your patio an even more pleasant place to spend the cool afternoon hours.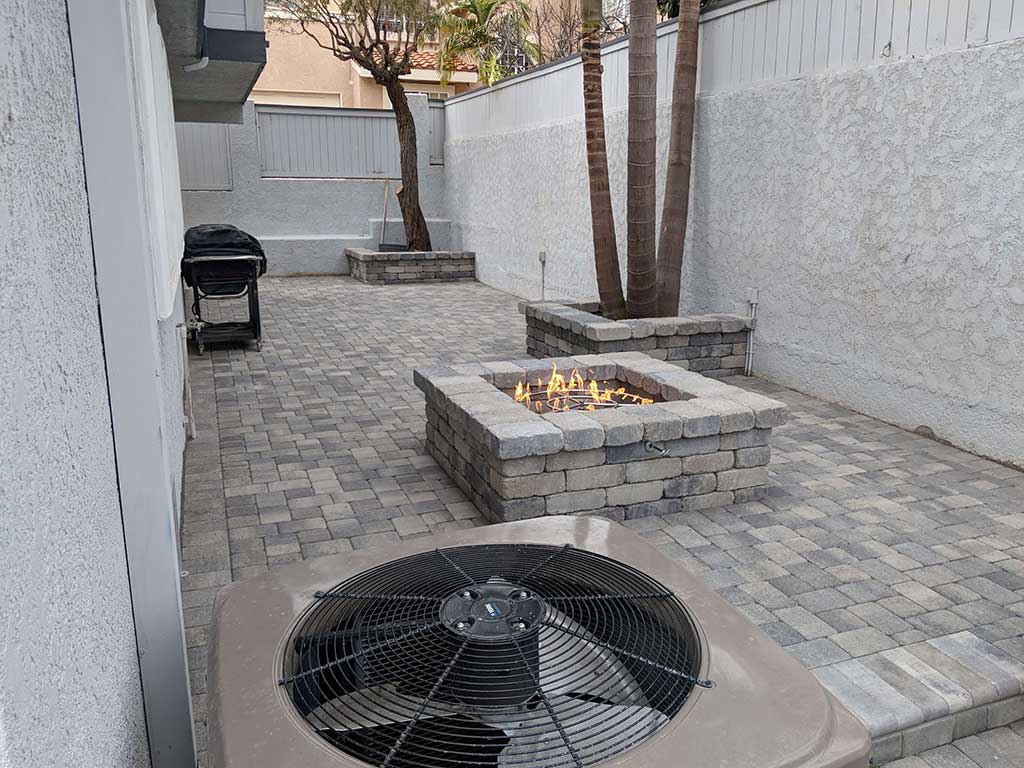 Open Spaces
Patios that are designed in such a way that they feel open and connected to the outdoor environment are becoming increasingly popular – and building a patio that is designed to have an open, roomy layout is a great way to make your patio feel like a part of the outdoor world without being fully separated from your home.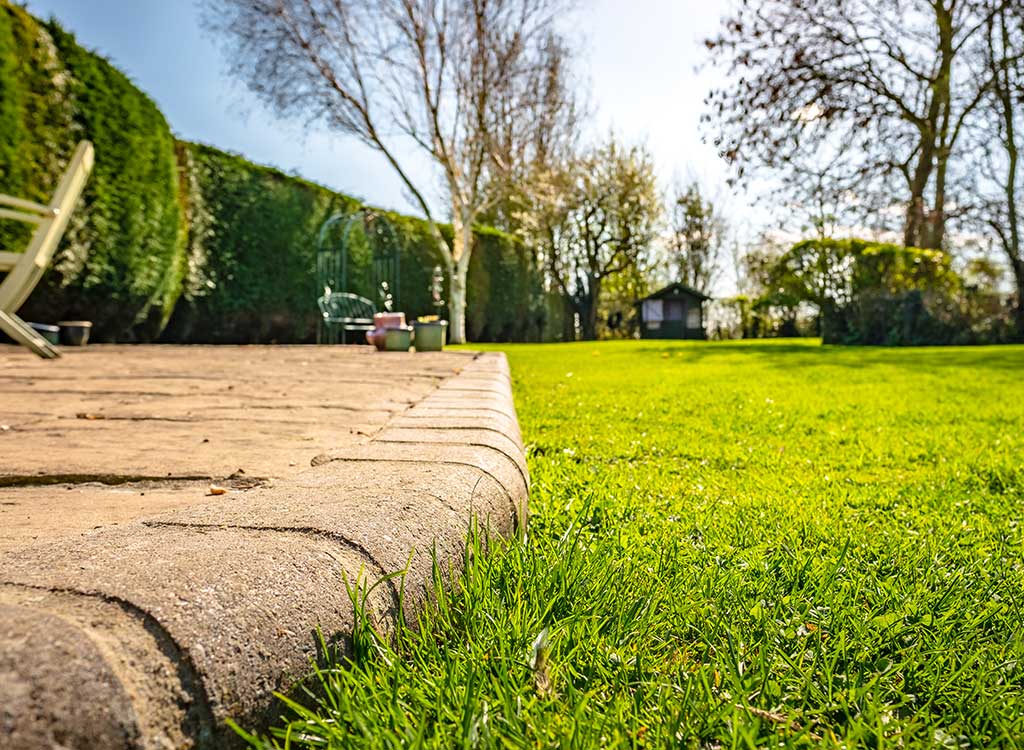 A Patio With an Outdoor Kitchen
If you would like to make your patio the perfect place for entertaining guests, incorporating an outdoor kitchen or bar into your patio's design is one great option to consider. Unlike a complete outdoor kitchen, an outdoor bar doesn't take up that much space in your patio. What an outdoor bar does do, though, is serve as an attractive piece of décor for your patio as well as ensure that you and your guests always have easy access to the afternoon's refreshments.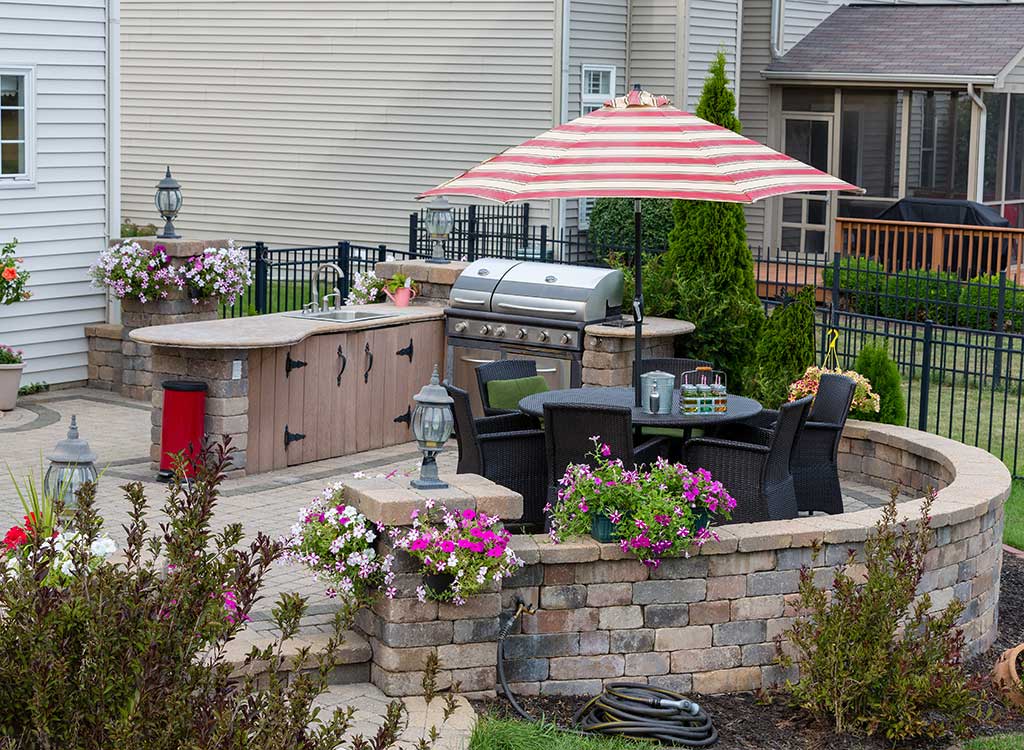 A Patio With a Fireplace
Fire pits and fireplaces share plenty in common, but they are ultimately two very different fixtures. Installing a fireplace into your patio might be a little more expensive and time-consuming than building a fire pit. However, a fireplace is an attractive and eye-catching installation that simply sets a different mood than what you get with a fire pit.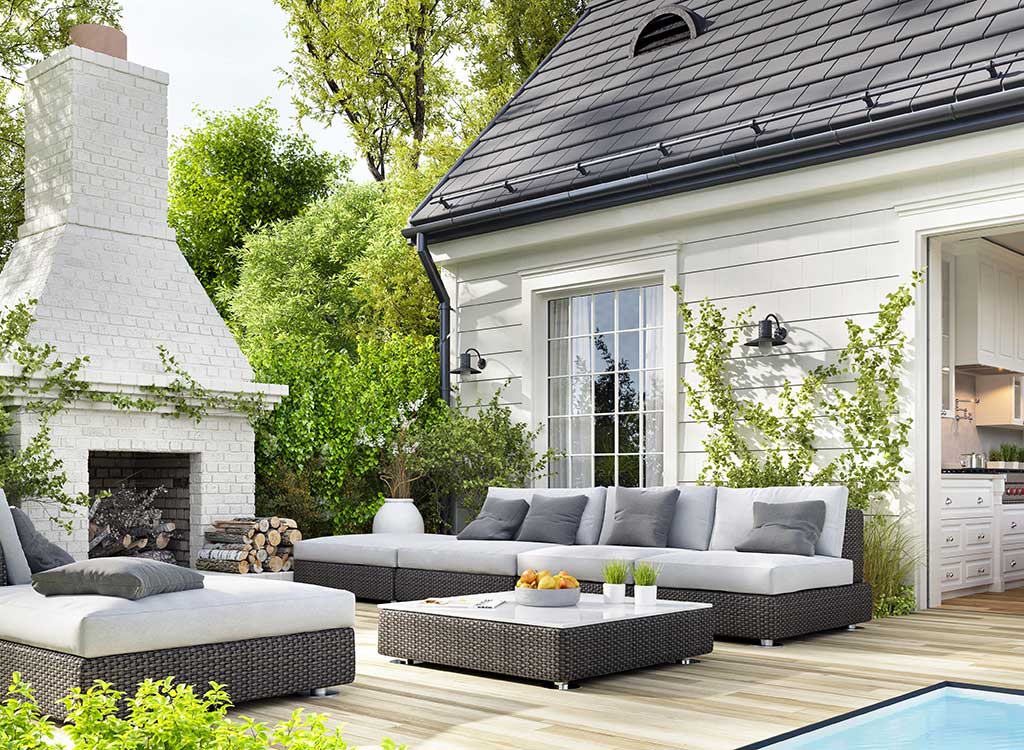 A Multilevel Patio
Who says a patio has to be a single-level, two-dimensional installation? While most patio designs do fit this description, building a patio complete with stone steps and multiple levels is also one great option that you have available to choose from. In addition to being unique and attractive, building a multilevel patio also gives you the ability to designate specific areas of your patio for specific functions. For example, one level may have chairs and a television, the next level a table and chairs for eating outdoors, and the next level a firepit and chairs. This, of course, is just one example, and building a patio that consists of multiple levels gives you plenty of layout options to choose from.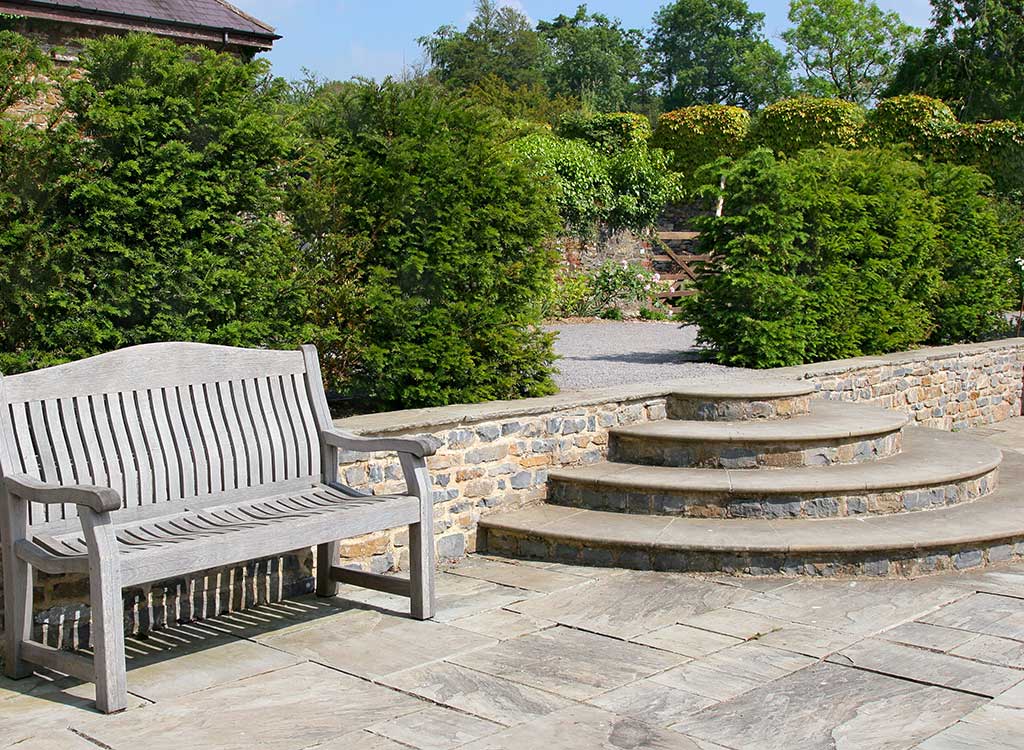 An Enclosed Patio
An open patio design that feels connected to the outdoor world offers a number of benefits, but so does an enclosed patio design that includes glass or screen walls. If you would like to still enjoy your patio when it's raining out or you live in area where biting bugs tend to come out at night, building an enclosed patio may be an ideal choice.
A Patio Built on a Slope
Most patios are built on level surfaces. However, it is possible to build an attractive and functional patio using landscape pavers on a sloped surface as well. Building a patio on a slope may require you to construct your patio using a unique, specific design and may also require you to build planter walls around the patio. The result, though, is sure to be a one-of-a-kind patio design that will serve as a functional and eye-catching addition to your home.
A Poolside Patio
If you already own a swimming pool, connecting your patio to your pool deck is certainly an excellent option to consider. Placing your patio adjacent or connected to your pool deck makes for an attractive design while also allowing you easy access to your pool from your patio and vise versa.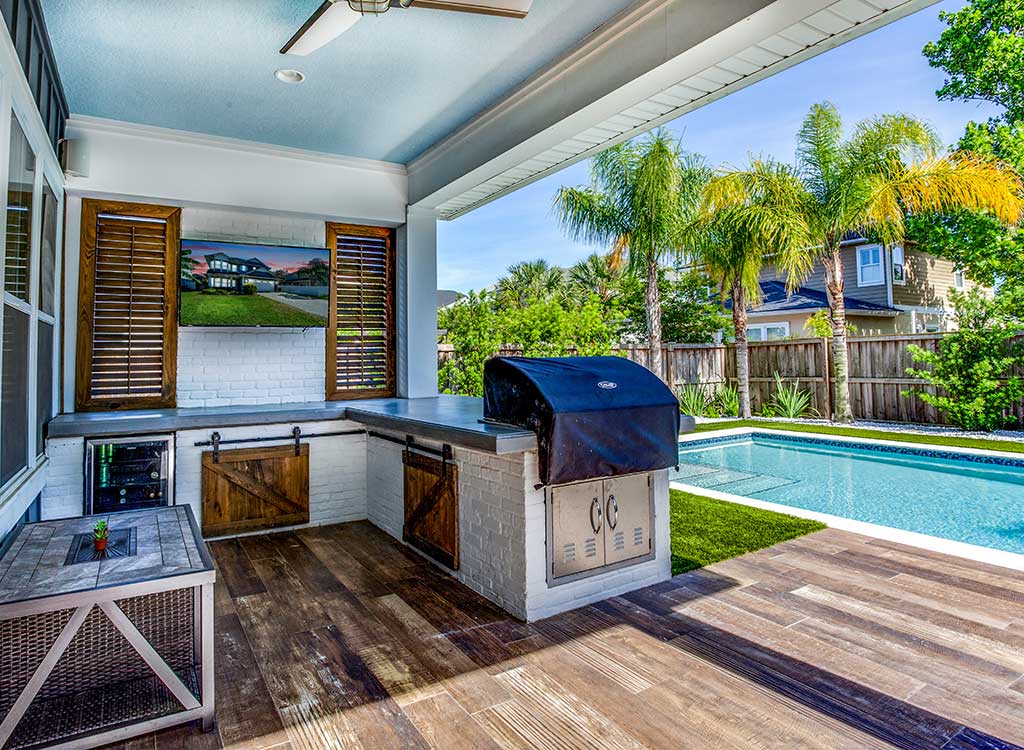 Let Top Rated Paver Installation Contractor Help You Build the Patio of Your Dreams
If you would like to hire patio paving contractor to help you build a beautiful new patio that you and your family will be able to enjoy for many years to come, then Titan Pavers would love to help. From helping you finalize your patio design to helping you select the right pavers for your patio to building your new patio, we make it easy for you to bring your patio from vision to reality. To learn more about our industry-leading paver installation services, be sure to contact us today.