Driveway Paver Laying: Best Paving Stones, Patterns & Designs for Driveways
When it comes to constructing beautiful and durable driveways, few building materials are better than paving stones. Coming available in an incredibly wide range of styles, colors, sizes, and patters, pavers give you the flexibility to create a truly one-of-a-kind driveway. Best of all, paving stones are quite durable and are able to withstand the weight of vehicles over time without cracking. If you are considering constructing your driveway using pavers, here is what you need to know about selecting the right style, laying pattern, size, and more. 
Driveway Paver Styles 
Driveway paving stones can be broken down into several different categories and styles. To start, you will need to choose between permeable and impervious pavers. Permeable pavers are designed to be water permeable, allowing to drain through the stone rather than gathering on top of it, while impervious pavers will not absorb water and will instead allow water to flow over the top of the paver. Which of these paver types is best for you will depend on your location and the type of driveway you are constructing. In many cases, though, permeable interlocking concrete pavements offer a number of advantages – especially in areas where heavy rainfall and flooding is a frequent concern. At Titan Pavers, we offer a wide range of permeable paving stones, including Belgard Aqua Roc™, Eco Dublin®, Belgard  Turfstone™ as well as Angelus Aqualina, Holland, and SF Rima pavers. 
After you've decided between permeable and impervious pavers for your driveways, the next step is to choose between a contemporary, traditional, stone-textured style for your pavers. The differences between these styles are purely aesthetic, so the choice will come down to which paver style you think will look best in your new driveway.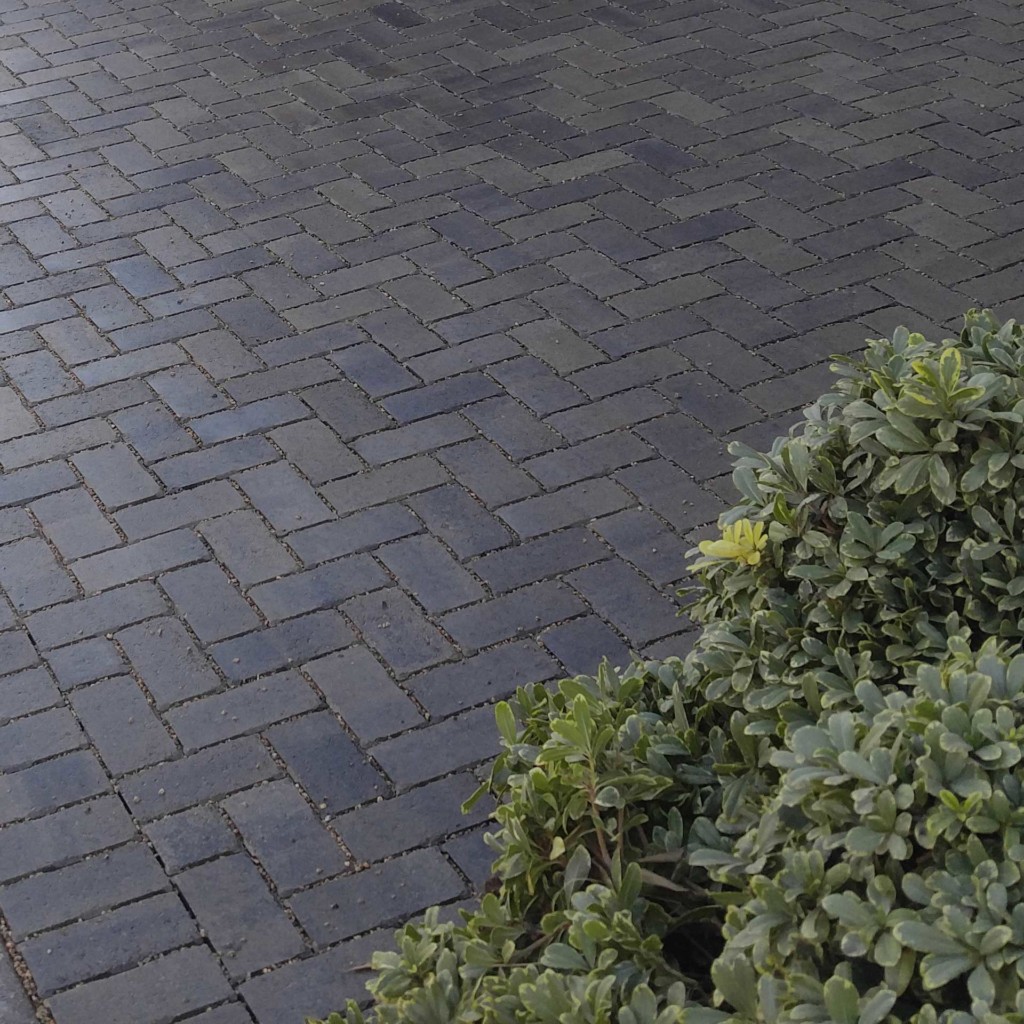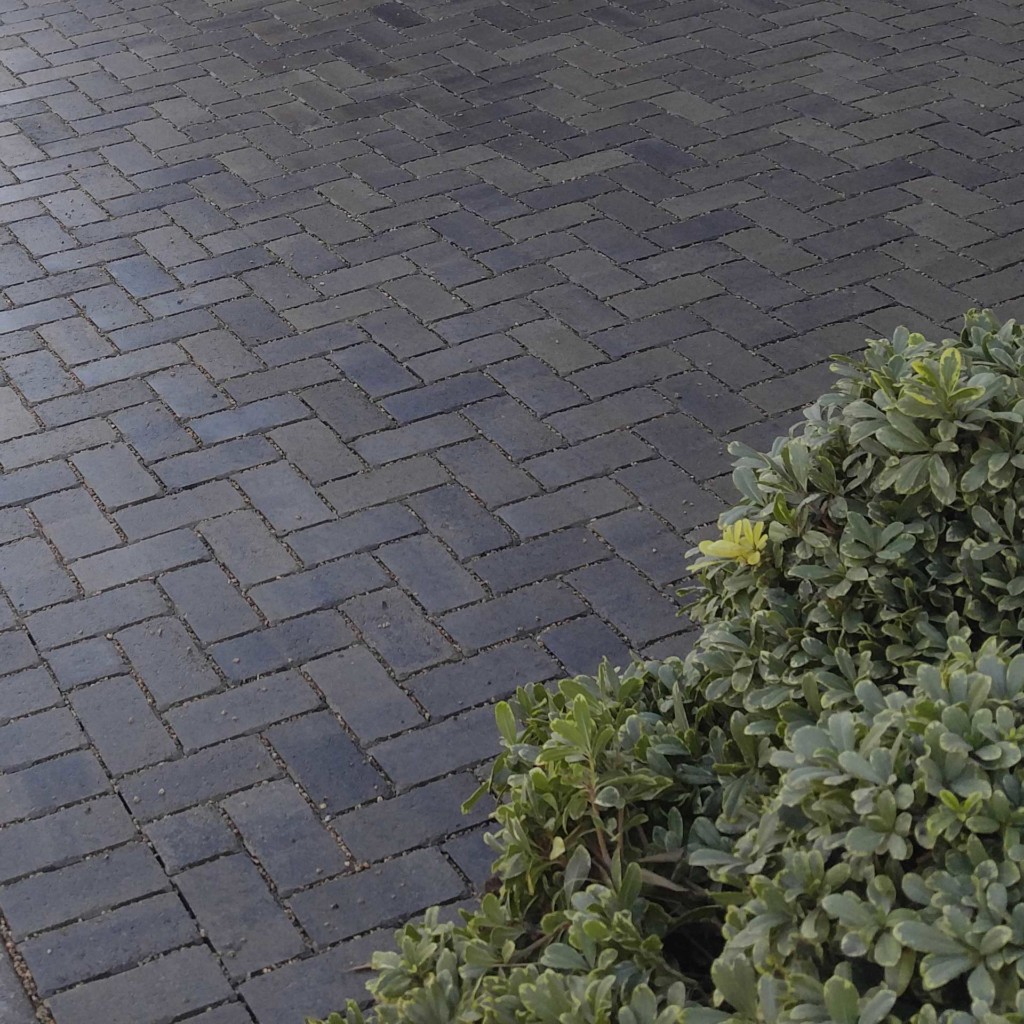 Driveway Paver Laying Patterns 
Driveway pavers can be laid in a number of patterns – ranging from simple and straightforward patterns to more complex designs that are made using paving stones that differ in size and shape. Just a few of the driveway paver laying pattern options that you will have to choose from when you work with Titan Pavers include patterns such as a herringbone pattern, a basketweave pattern, a running bond patter, and an ashlar pattern. While the primary difference between these patterns is the way they look, it is true that some driveway paver laying patterns are more durable than others. If you have any questions about the best paver laying pattern or the long-term durability of the paver pattern that you are considering, the paving experts at Titan Pavers would be happy to help.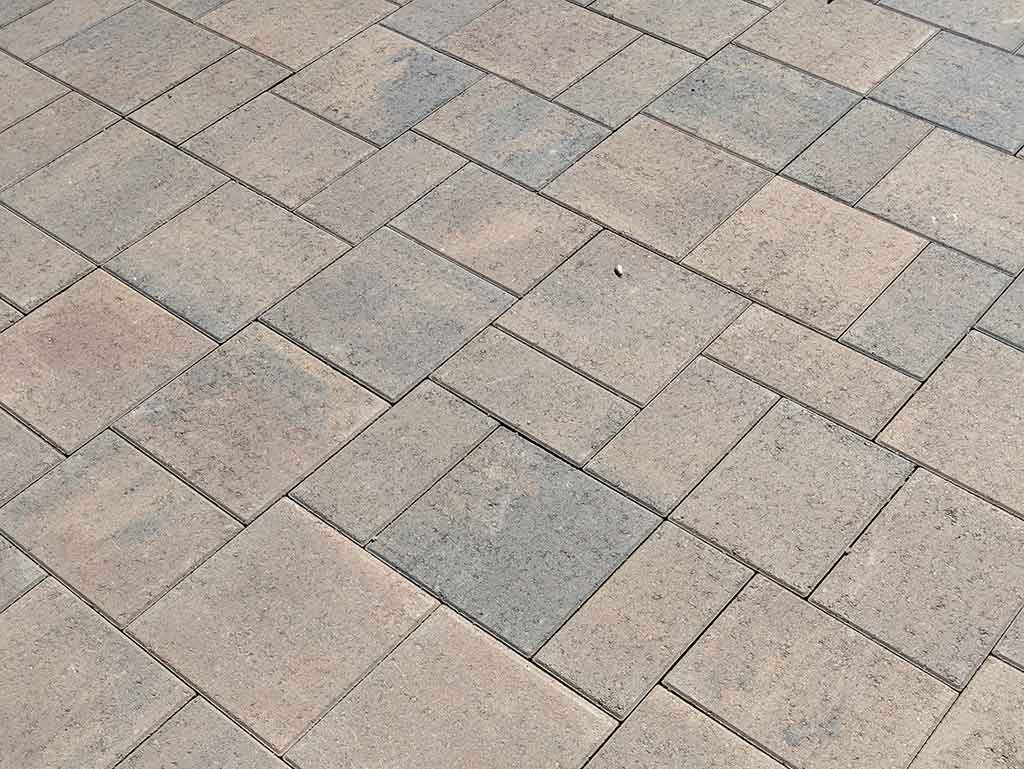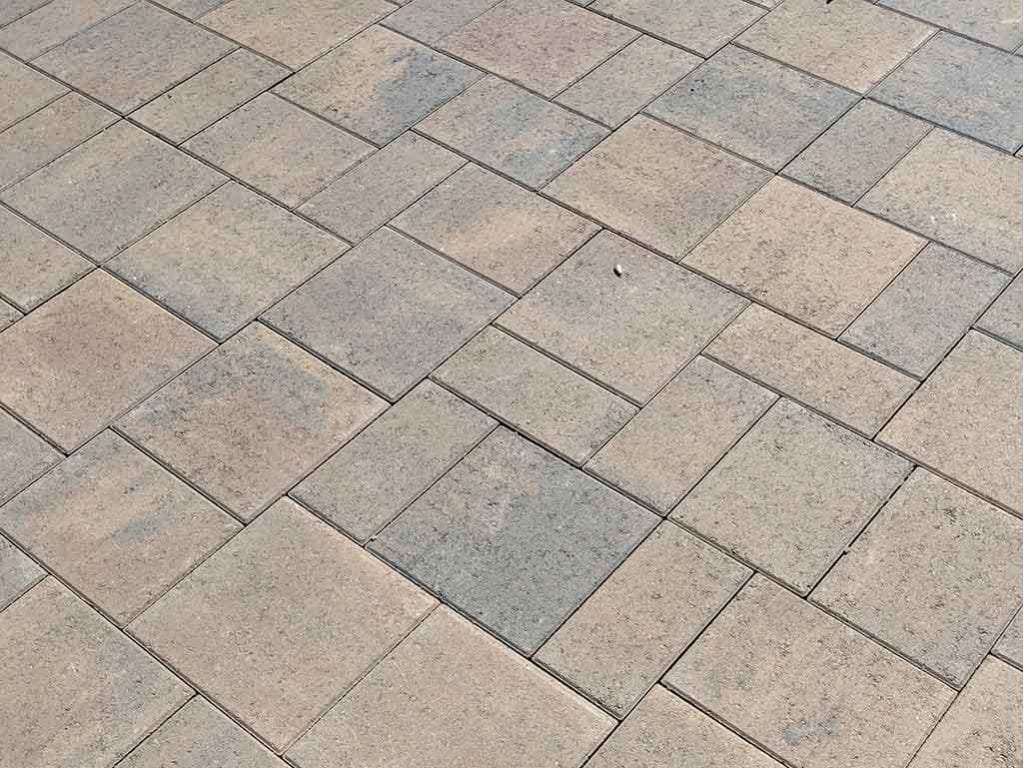 Driveway Paver and Base Thickness
In the past, most driveways that were built using pavers that were three inches thick laid on top of a six inch base. Today, though, using thinner pavers and a thicker base is becoming a common trend. Ultimately, the best thickness for your driveway's pavers and base will depend on factors such as your location, the slope of your driveway, and more. Thankfully, the driveway paving professionals at Titan Pavers will be able to assess these factors and help you choose the ideal thickness for your driveway's pavers and base. 
Paver Color and Border Options
Driveway pavers come in an incredibly wide range of colors, giving you room to choose whatever look you want for your new driveway. Matching the color of your pavers to the color of your home's roof is a common design trend, but the choice is yours. 
In addition to choosing the color of your pavers, another design choice you will need to make entails the border of your paver driveway. Some homeowners choose to construct the border of their driveway using the same color and style of paver stone as the rest of the driveway laid in a different pattern while other homeowners choose to create a border using paver stones that are a different color or style. 
Paver Driveway Embellishments 
When it comes to embellishing your paver driveway and creating a design that is truly all your own, the sky is the limit. The ability to construct a driveway using pavers that vary in color, shape, and style makes it easy to create outside-the-box designs. Whether you would like to create a rather straightforward circle in your driveway or you would like to go all out with a complex and intricate design, we at Titan Pavers are able to help. We'll work alongside you to help you choose the perfect paver driveway embellishments before installing your new driveway in a way that looks amazing and is fully functional. 
Get Started on Your New Driveway Today!
If you decide to build a driveway using driveway pavers, you've got a number of important choices to make. The good news, though, is that you don't have make them alone; we at Titan Pavers would love the opportunity to walk you through every step of the process. To get started designing the perfect new driveway for your home, feel free to contact us today at  (818) 459-9399!