Superior aesthetics, ease of maintenance and durability are a few of the reasons why paver patios are popular among homeowners. But there are other variables that homeowners should weigh when doing any type of home improvement project, and one of the most important variables to consider involves price. In other words, what is the cost to install paver patio? While paver patios present some cost advantages compared to other types of patios, there are numerous factors that can influence price points. In this post, we'll take a closer look at this – and more – regarding the cost to install paver patio.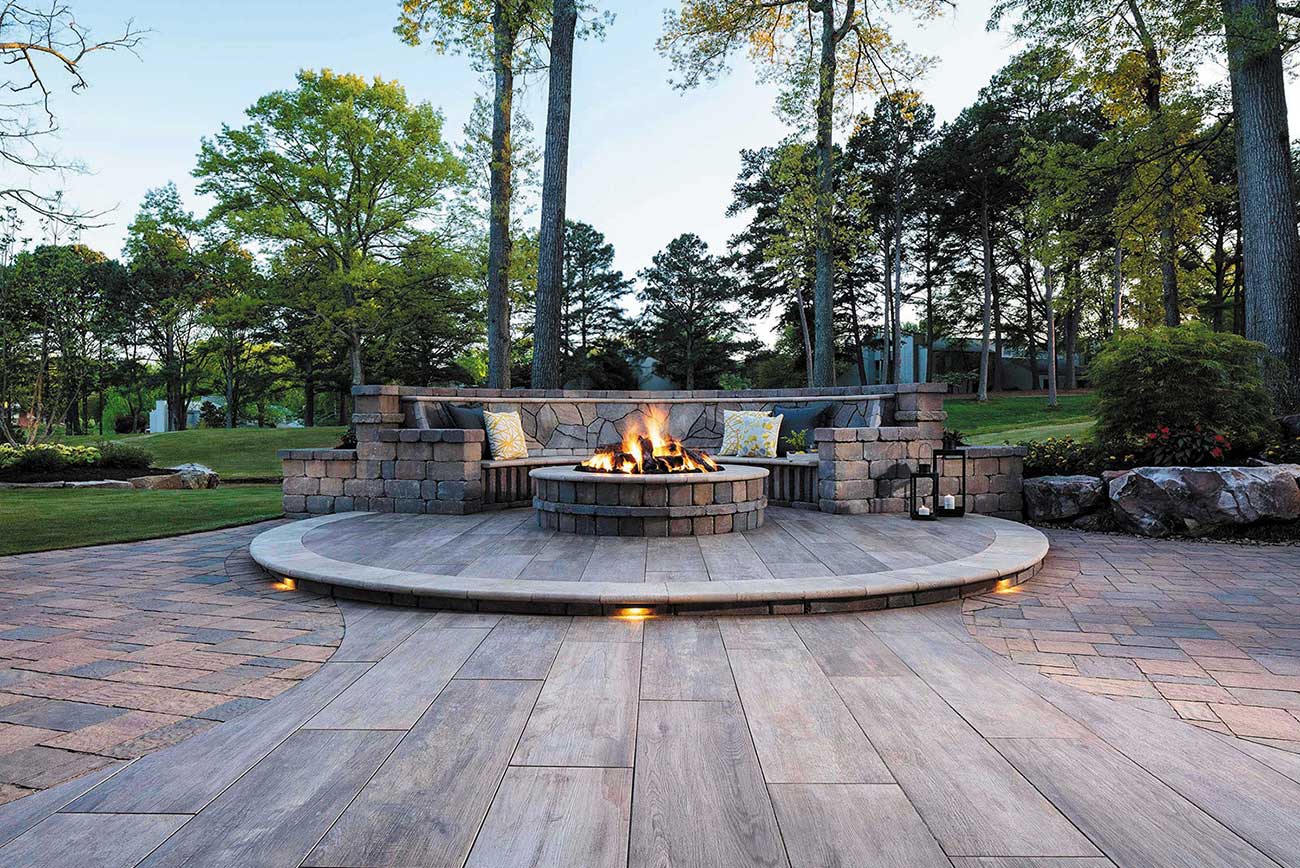 What You Need to Install a Paver Patio
Before we get into price specifics, let's take a closer look at just what materials are needed to install a paver patio. The most important materials are obviously the pavers themselves. But paver patios cannot simply be installed directly over dirt. It's best if the ground is flattened and hardened to adequately support the pavers. In order to accomplish this, ground may need to be excavated or filled to ensure proper leveling. Additionally, a concrete sand or bedding sand base may also need to be laid down prior to patio installation. The stones are not the only factor that influences cost to install paver patio – there are other materials that are often necessary to do the job right.
So… What is the Cost to Install Paver Patio?
What is the cost to install paver patio, you ask? Aside from the materials that we listed off above, it depends on size and the amount of labor that is involved in the installation. Usually, a good rule of thumb is to expect to pay anywhere from $10 to $17 per square foot. Hence a 20 x 20 square foot patio could cost anywhere from $4,000 to $6,800 based on this general estimate.
Other factors that influence the cost to install paver patio include the shape of the patio. For instance, a paver patio that must be shaped around an inground pool or with curved edges is likely going to be more laborious and come with a higher price point than a basic square or rectangle.
Are You Interested in Having a Paver Patio Installed in Your Yard? Contact Us Today for a Consultation!
Contact us to learn more about what you can expect regarding the cost to install paver patio. As experts in patio installation, we're standing by and ready to help deliver the paver patio of your dreams.