In many areas of the world, drought tolerant landscaping is a common practice, enabling homeowners to construct beautiful landscapes without having to rely on grasses and plants that are likely to die in a low rainfall environment. If you are designing a landscape in a location that is prone to droughts, concrete pavers rank among the most beneficial building materials for you to take advantage of. In this article, we'll explore what drought-tolerant landscaping entails and why concrete pavers in this specialized form of landscaping are beneficial.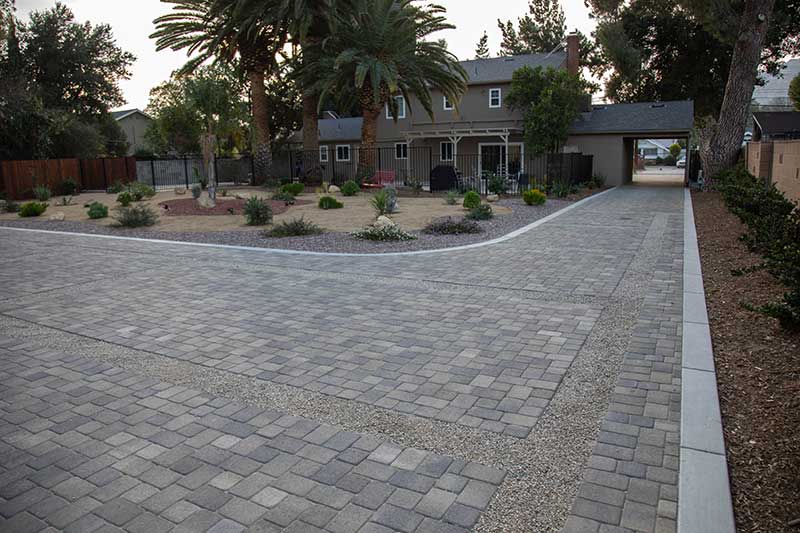 What is Drought-Tolerant Landscaping?
A huge component of most any landscape's design is the landscape's foliage. In areas that are prone to prolonged droughts, though, homeowners are often forced to avoid relying on plants that require frequent water.
In some cases, this means going as far as using artificial grass and only planting drought-resistant plants such as cactuses and palm trees. In other cases, it simply means designing your landscape in a way that is meant to maximize the rainfall that your area does receive while still taking care to avoid plants and grasses that require an abundance of water.
In these latter cases, concrete pavers – and permeable concrete pavers in particular – offer a number of key advantages that make them ideal for use in drought-tolerant landscaping.
Why Concrete Pavers? The Advantages of Concrete Permeable Pavers for Drought-Tolerant Landscaping
Permeable pavers are very frequently used by homeowners who are designing a landscape in a flood-prone area since these pavers eliminate water runoff by allowing water to seep through the joints between the pavers and back into the soil where it can be put to use rather than redirecting it to some downhill area where flooding is likely to be an issue.
With that said, the same properties that explain why concrete pavers that are designed to be permeable are ideal for flood-prone areas also make these permeable pavers ideal for the exact opposite climates as well.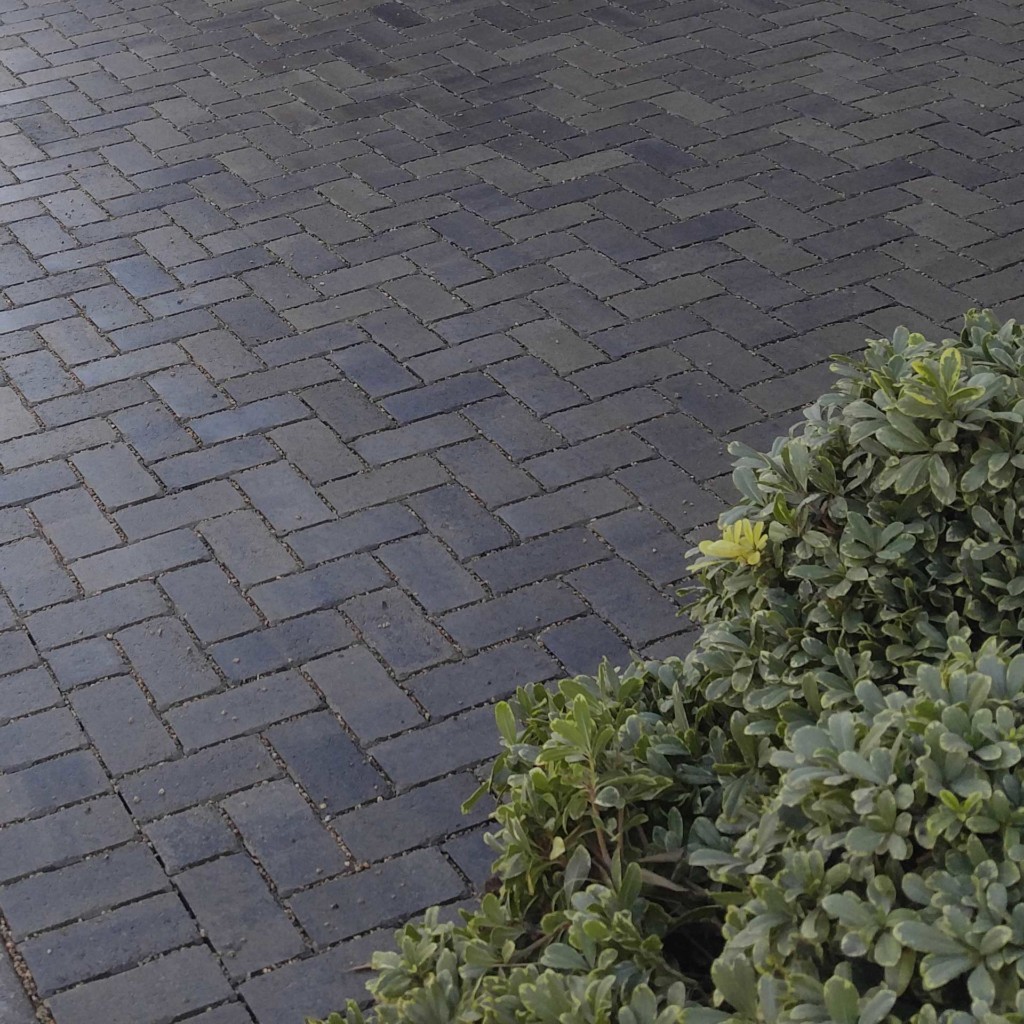 By redirecting water back into the soil of your landscape rather guiding it away to some downhill area away from your home, permeable pavers allow you to maximize the rainfall that your area receives. This, in turn, makes it much easier to ensure that the grass and other plants in your landscape receive enough water to survive.
In addition to maximizing the rainfall that you receive by redirecting it back into the soil where it can be put to use by the plants that make up your landscaping, permeable pavers also maximize any forced irrigation that you might use to help keep your plants alive as well. In many homes, much of the water applied to the landscape via a sprinkler system or other irrigation system is ultimately wasted when it lands on the driveway or other paved surface and is forced to flow out into the street. By making use of permeable pavers, though, any water from your sprinkler system that happens to land on a paved surface will still be able to reach the soil beneath it and be put to use by the grass and other plants that make up your landscape.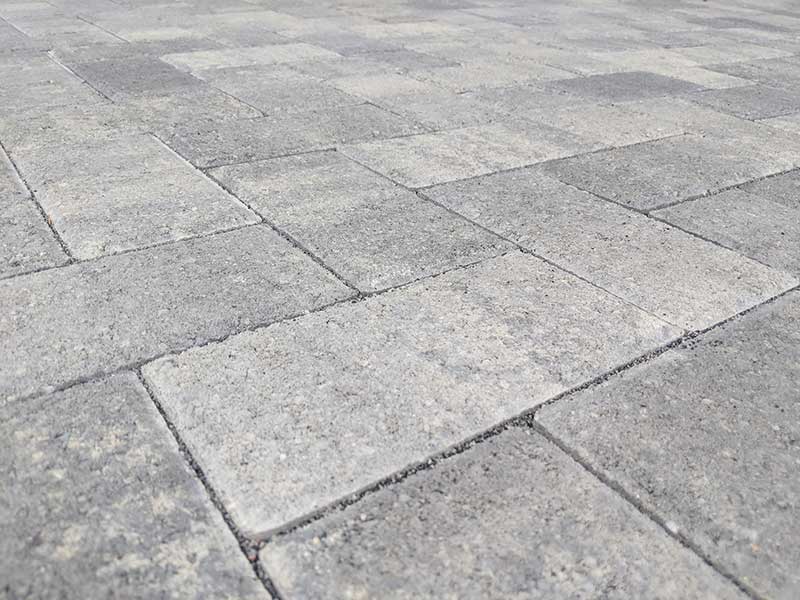 Of course, there are a broad range of other benefits associated with using permeable concrete pavers as well that go beyond the water-maximizing benefits of these pavers. Permeable concrete pavers are durable and easy to maintain, relatively inexpensive, easy to install, and come in a near limitless number of styles, colors and designs. From being easy to wash to giving you the freedom to get creative with your landscape's design, there is certainly no shortage of reasons why concrete pavers – particularly permeable concrete pavers – are an ideal choice for homeowners who are designing a landscape in a drought-prone location.
How Titan Pavers can Help You Design the Perfect Drought-Tolerant Landscape
As a Los Angeles based paving contractor, we at Titan Pavers are very familiar with what it takes to design an attractive and sustainable drought-tolerant landscape. If you would like to minimize the amount of forced irrigation required to keep your landscape looking lush and green, the paving experts at Titan Pavers are able to help.
By making use of permeable pavers that will enable water to permeate back into your landscape's soil rather than turning it into wasted runoff, we at Titan Pavers are able to help you make the most of your outdoor paving construction, whether you are building a pool deck with interlocking pool deck pavers, a driveway with permeable driveway pavers, or anything in-between.
Living in a drought-prone area that isn't likely to receive an abundance of rainfall doesn't mean that you can't design a gorgeous, long-lasting, and easy to maintain landscape for your home. To learn more about the expert drought-tolerant landscaping services that we offer at Titan Pavers, feel free to contact us today!