Concrete paving stones are easily one of the most preferred hardscape implements of the 21st century. From cobblestone pathways and slate-style patios, one walk through the high-end neighborhoods of Los Angeles will show you many excellent concrete pavers layouts. While popular, some homeowners are not so familiar with the many ways paver stones can be used and why they are so desirable. Here is a look at five things most homeowners do not know about concrete pavers in hardscaping design.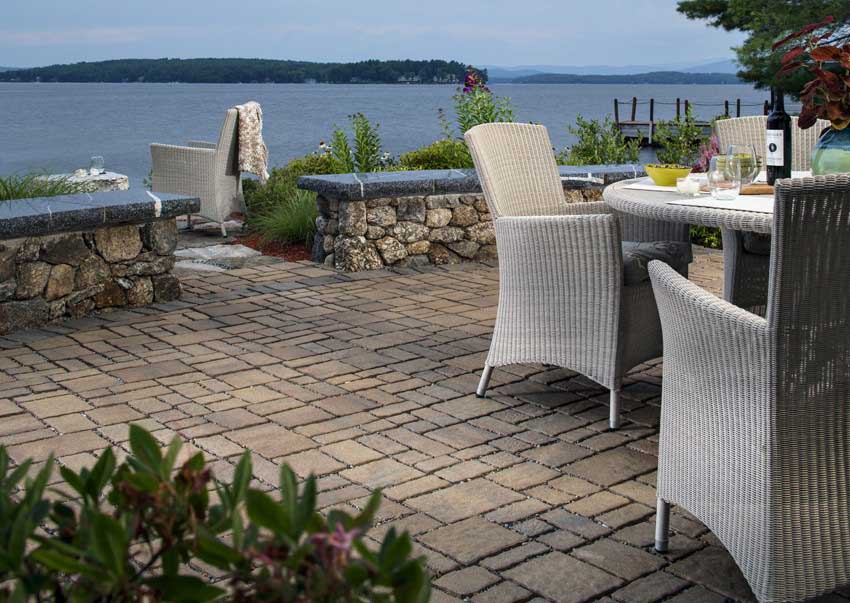 Interlocking pavers can have incredible structural integrity compared to concrete slabs.
Concrete paving stones are in part a popular option because they are so resilient. Some top paver brands actually offer extensive warranties when their products are installed by an authorized contractor. For example, Belgard offers a limited lifetime warranty with most of its products.
Concrete paving stones are suitable for everything from driveways to sidewalks.
Whether you are integrating a hardscape design into your Los Angeles backyard to make it more manageable or simply want new sidewalk or a driveway, concrete paving stones can fit the idea. The modern selection of pavers is pretty impressive. You can find: 
An array of color options, including solid and mingled color hues
A massive collection of sizes, such as 12×12 or 24×24 concrete pavers
A major selection of textures and shapes, such as cobblestone or plank-style stones
Because the options abound, concrete pavers can easily be used to outfit everything from driveways and walkways to steps and pool areas.
Maintenance is minimal with concrete paving stones
Contrary to the misconception, these pavers are actually really easy to maintain once installed. A few general recommendations include:
Sweep off the stones as needed to remove debris
Clean with mild soap and water when necessary
Consider having the pavers sealed periodically if recommended by the manufacturer
Costs of concrete paver installation are comparable to concrete slab installation.
The average cost of installing a concrete slab is anywhere between $4 and $8 per square foot. However, you can be faced with a lot of additional costs that bring the overall bill much higher. Plus, concrete slabs can require more maintenance over the long term. By comparison, concrete paving stone installation may be a bit higher per square foot, but the lower costs of preparation and long-term maintenance balance the cost. 
Concrete pavers can be permeable
Concrete pavers can be an awesome solution in areas where stormwater or drainage can be an issue. You have access to permeable paver stones, which are actually manufactured in a way that allows moisture to drain through the stones.