If you want your concrete paver design to stand out from the crowd, you can have your installer set wide joints between each one. The two- to four-inch gaps create an interesting surface design that draws the eye across each paver. Furthermore, the wide spaces give you a chance to add bold contrast to the layout by filling them with the following materials.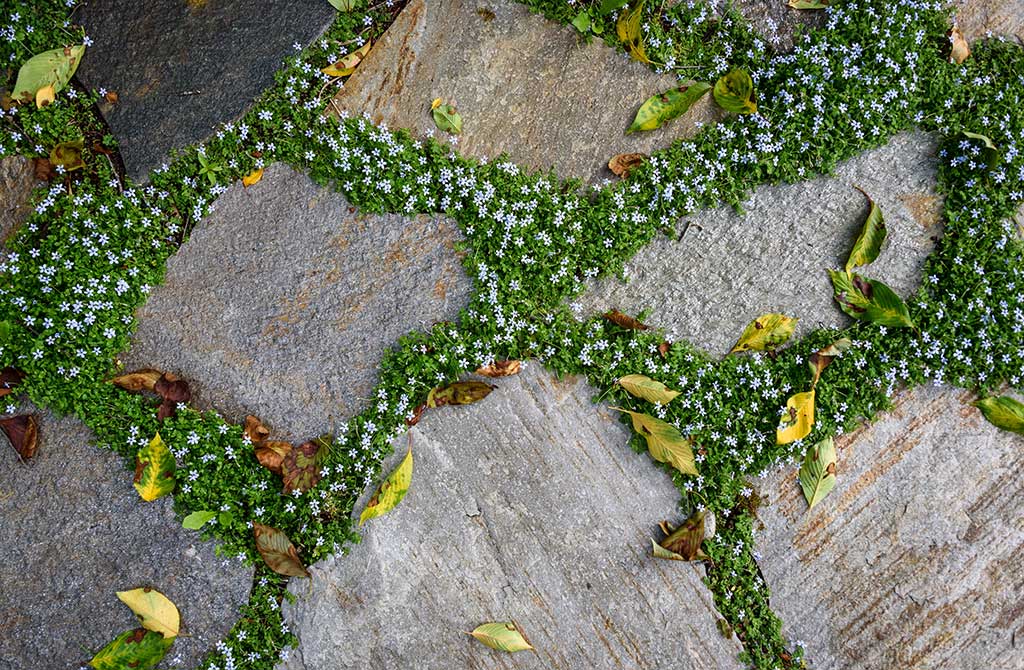 Shiny Polished Rocks
Shiny polished rocks look gorgeous as a joint material for concrete pavers. They come in all of the colors of the rainbow and in many stellar patterns as well. You can go with all red rocks, for example, or select a monochrome black, white, and gray color scheme.
If you'd like a more natural look, you can get a mix of multi-colored river rocks polished to a shiny finish. Either way, the rocks can come with an ultra-shiny mirror-like finish or a more natural aesthetic.
Smooth Glass Pebbles
Smooth glass pebbles are just as attractive as polished rocks but are often much less expensive. Furthermore, their colors are much more consistent and shine brilliantly in bright sunlight.
With this option, you can go with a solo hue or mix it up a bit to match your outdoor décor and garden space. It's even possible to get glow in the dark pebbles that light up your pathways and highlight the shape of your pavers at night.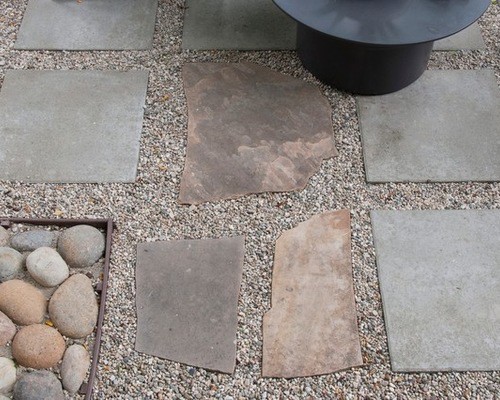 Small Red Bricks
Small red bricks can fill in the joints between larger pavers and serve as a border for each one. The bricks add color to the design while keeping the walking surface perfectly level. If you have your installer add polymeric sand in the remaining joints, they can even help keep weeds from growing up between the paving stones.
Lush Green Grass
Lush green grass softens the edges of your concrete pavers and adds a textural contrast unlike any other. The vivid green blades perfectly fill in the joints and stand as tall or as short as you like them. The type of grass you plant determines the blade size and hue to create your ideal design.
If you go with Kentucky bluegrass, for example, you can enjoy letting the wide, blue-green blades grow long and create a thick cushion in the joints. Bentgrass, on the other hand, features fine, light green blades that create a textured mat when cut short.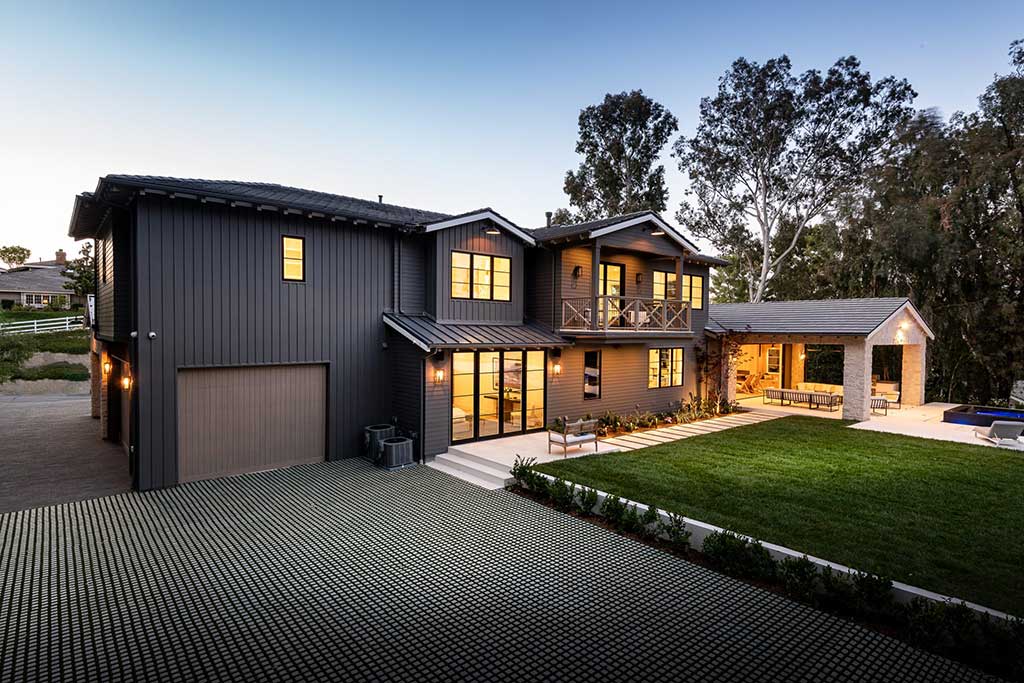 Creeping Ground Cover
Creeping ground cover allows you to build out a natural landscape of all your own creation. You'll want to select plants that only grow a couple inches tall and are relatively drought tolerant.
The most popular ground cover to use between concrete pavers includes:
Creeping Thyme
Dymondia
Blue Star Creeper
Chamomile
Jewel Mint of Corsica
Sweet Woodruff
Creeping Jenny
As you design your ideal walkways and more, go with just one plant for a uniform appearance or mix and match to your heart's delight. 
Selecting the Right Pavers for Your Project
The concrete paver style you choose from this project impact the final aesthetic as much as your joint material will. So, put in the time to weigh all your options and consider how they will benefit your home design and feel underfoot. Also, think about your property characteristics, like if it's prone to flooding, plus your overall preferences on how the space will look.
Belgard Portland pavers provide a natural look, for example, while Angelus Paseo II pavers offer a more uniform look and feel. If you would like to create a sturdy surface that highlights the beauty of your ground cover or grass selections, then a Soil Retention permeable paving system might work best. These permeable stones allow roots to penetrate deep into the soil and promote exceptional drainage while providing a sturdy, load-bearing surface.
If you're not sure what to select, just look for help from your team at Titan Pavers. With a call to 818-459-9399, you can set up a free estimate to discuss your project and get assistance in creating your ideal design!